Wedding rings are symbolic of your relationship, making them more personal and important than most jewelry. I can help you create romantic symbols of your love by teaching you how to make them together, with your own hands.

I have been teaching wedding and engagement ring making classes since 2005.  In as few as 4 hours - or as many as 32 hours for the most complicated ring so far - you can experience the beauty of the process of creating objects of art out of the world's most prized materials.
Below are photos to introduce you to some of steps that clients have performed in a few of the different workshops that I offer. Links below the photos provide more specific information.
Raw Materials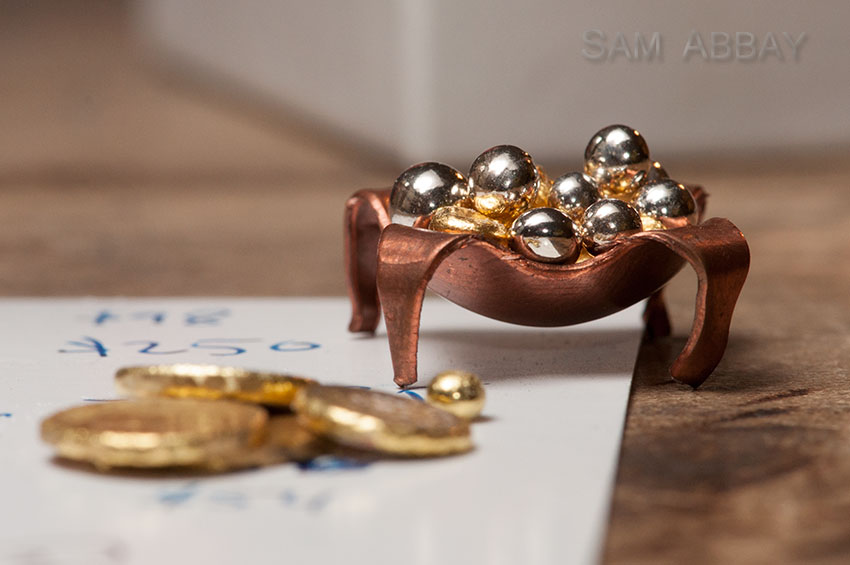 Gold, silver and copper are weighed and ready to melt and alloy into 18k yellow gold.
More info about these alloyed rings. Photo by Sam Abbay.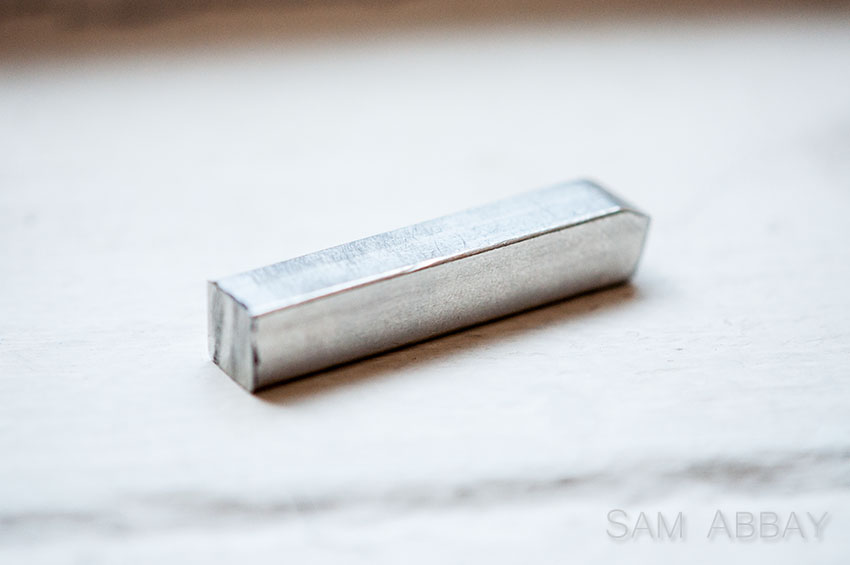 We often start with a block of precious metal.
More information on Block Wedding Ring Workshops.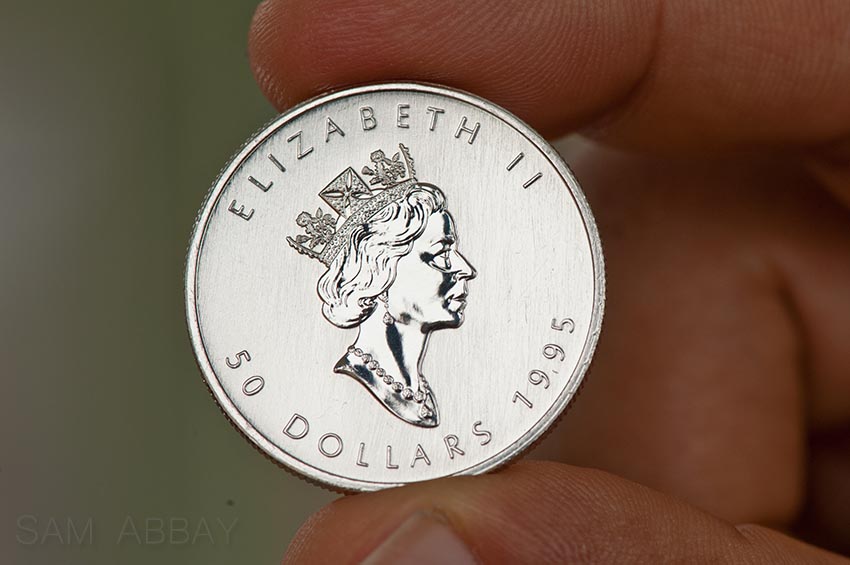 Some clients begin with bullion coins. This is a platinum maple leaf coin.
See photos of making bullion coin rings. Photo by Catherine Skelly.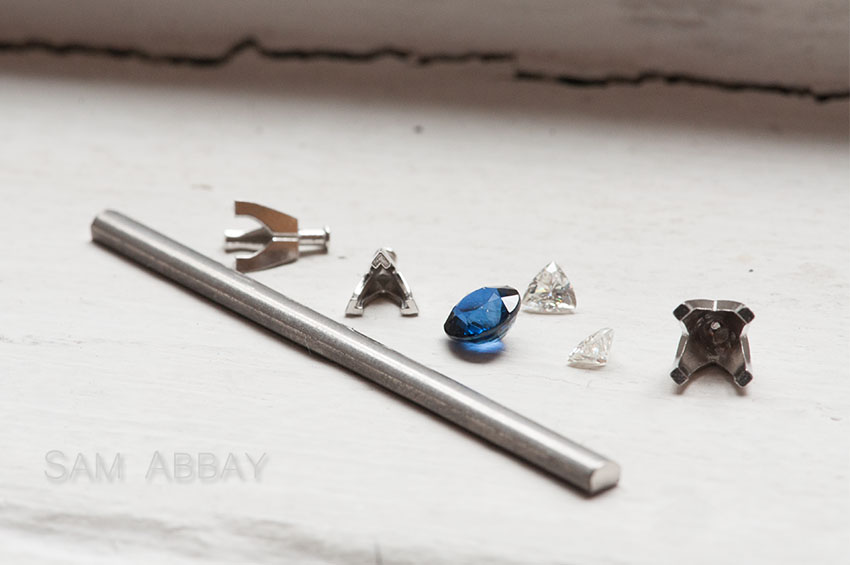 This became a custom three-stone sapphire and diamond engagement ring.
More information on Precious Metals. More info on Diamonds and Sapphires.
Fabrication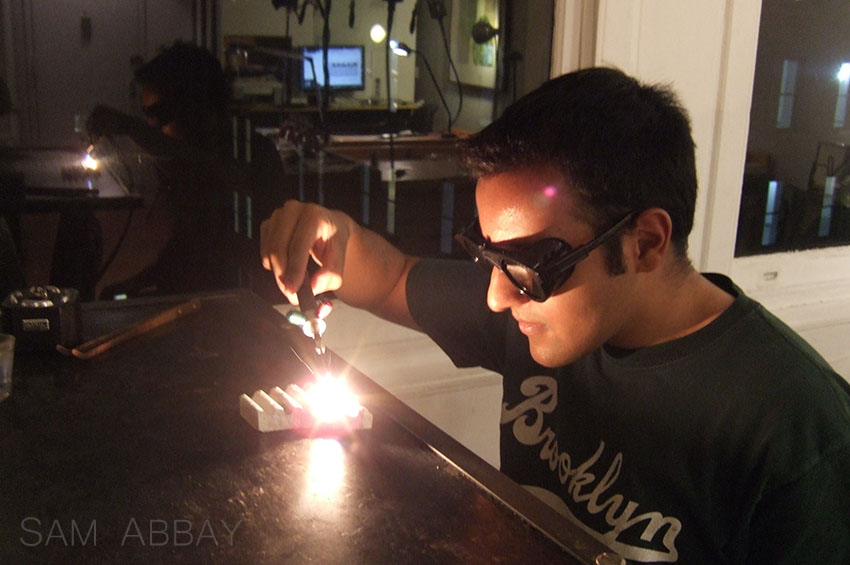 Melting platinum into an ingot.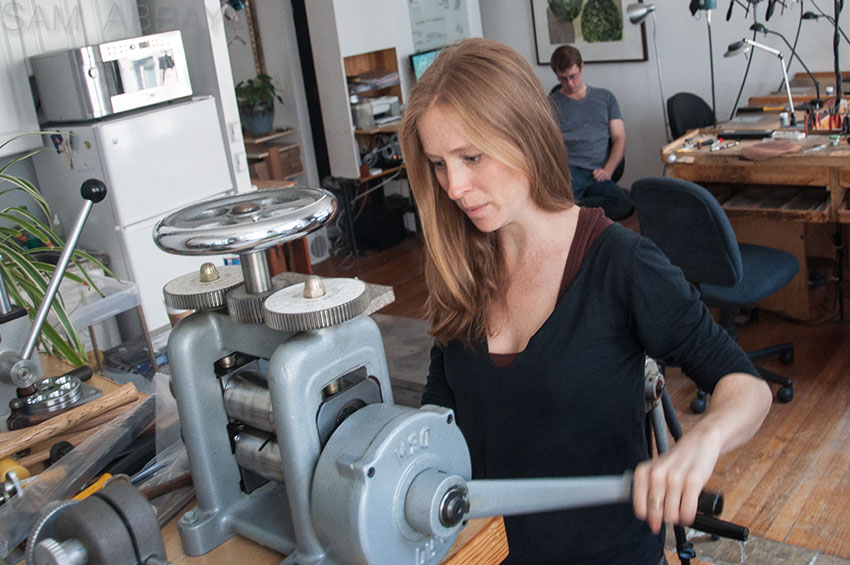 A rolling mill will shape the metal ingot into ring stock.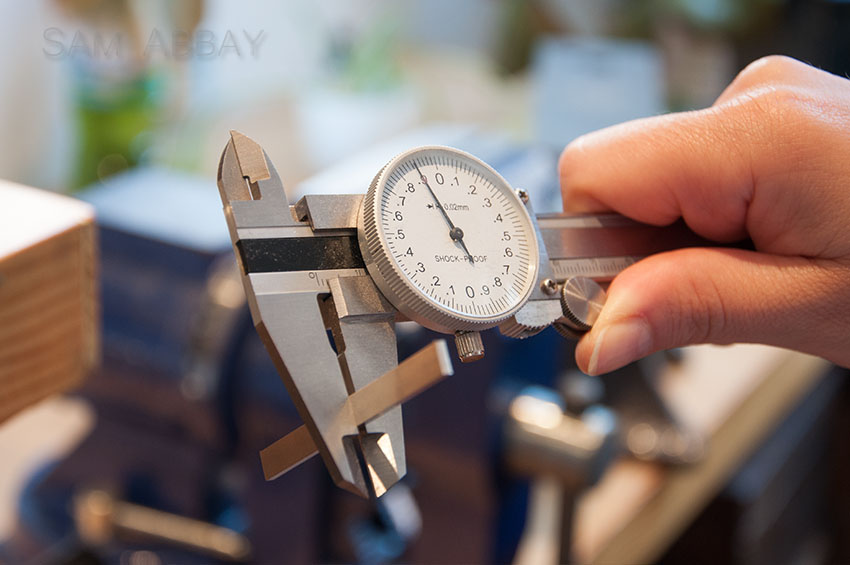 I recommend wedding rings between 1 1/2 and 2mm thick.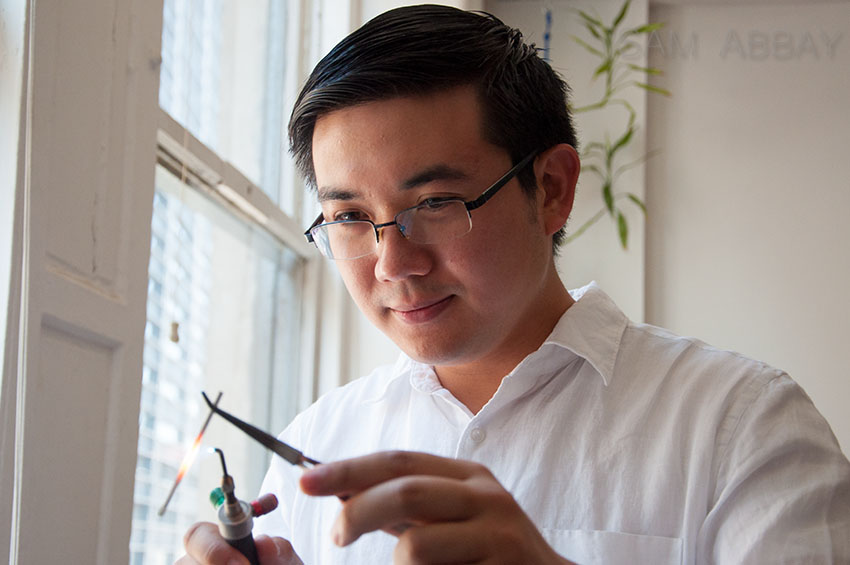 Here we are annealing a piece of platinum to make it more malleable. We will be putting a
twist in the center of this engagement ring-to-be.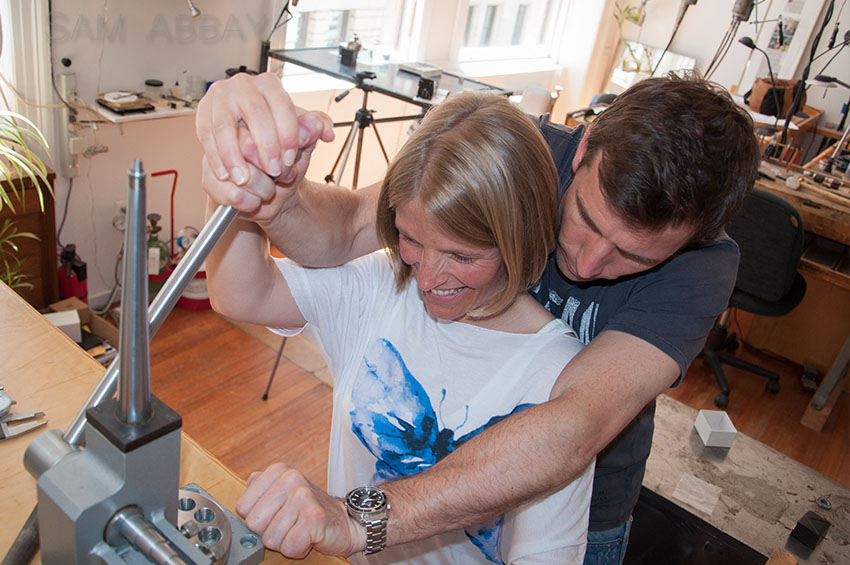 This tool bends rings stock, in addition to stretching and reducing the size of certain rings.

The four half-finished components of a pair of platinum rings with an 18k yellow gold liner.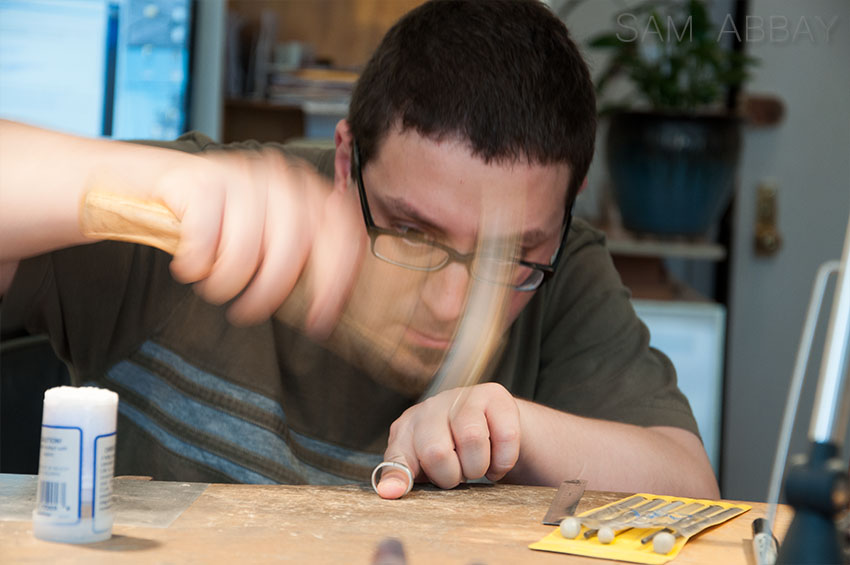 This customer is simultaneously shaping his ring with a rawhide mallet and rehearsing
his new stand-up routine.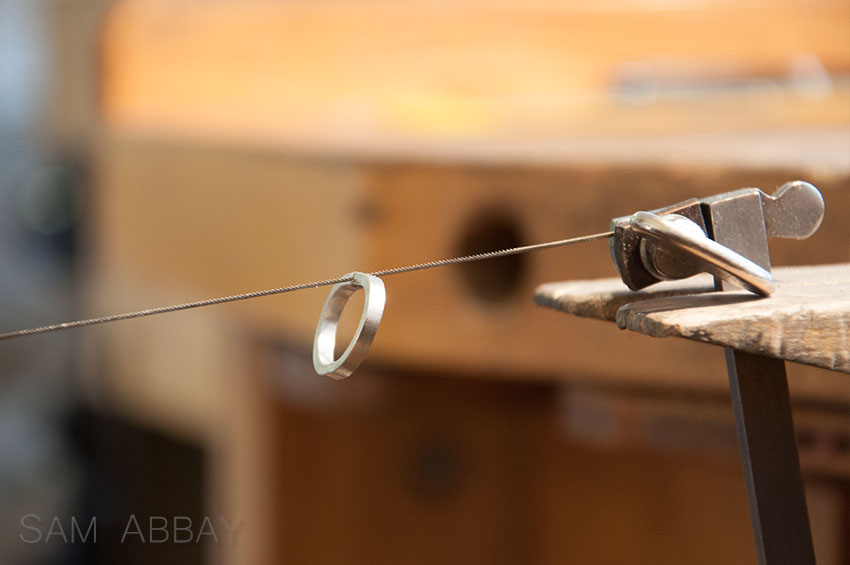 A ring was just cut open by the fine teeth of a jeweler's saw.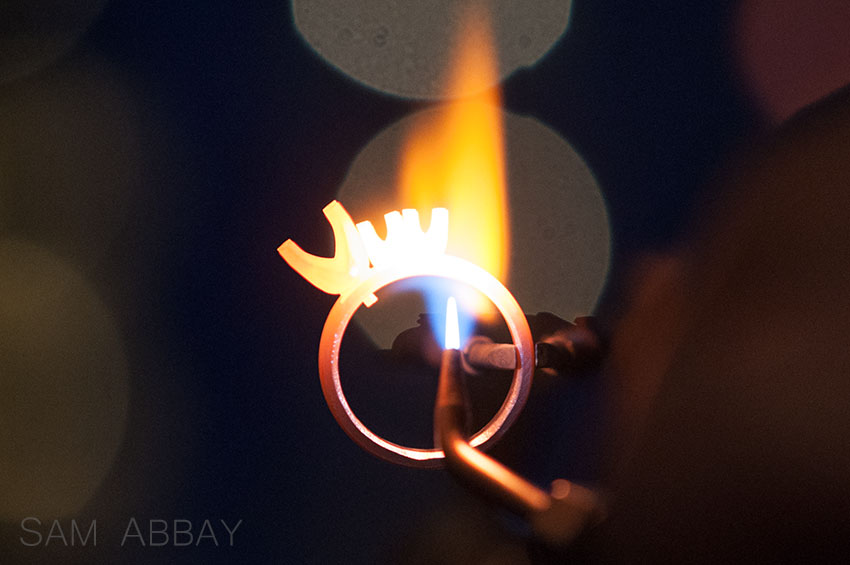 A special alloy of platinum with a slightly lower melting temperature
flows into the seam to create a strong joint.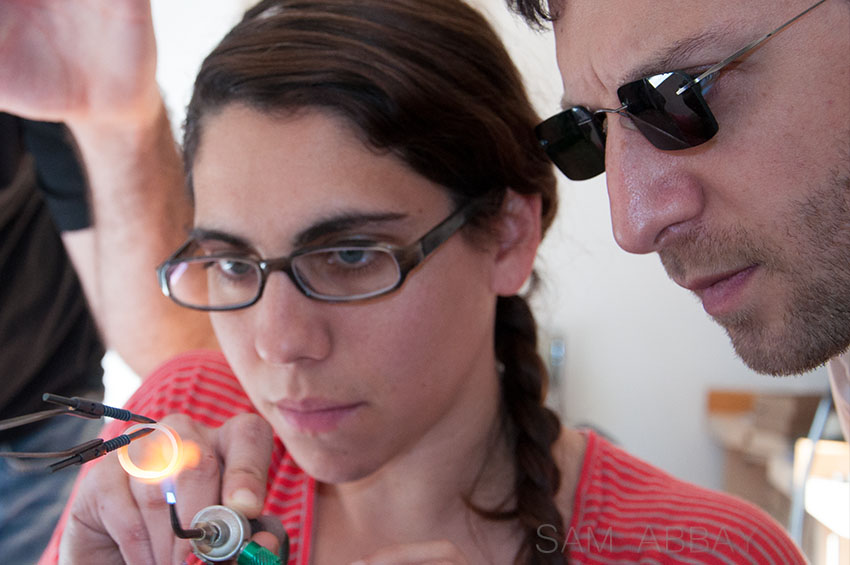 I am watching closely to make sure you don't make uncorrectable mistakes.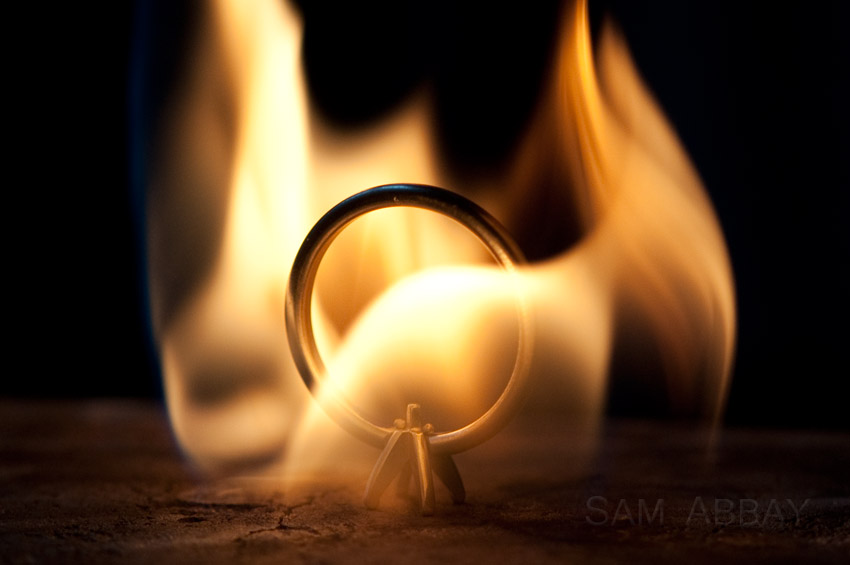 I really like this photo.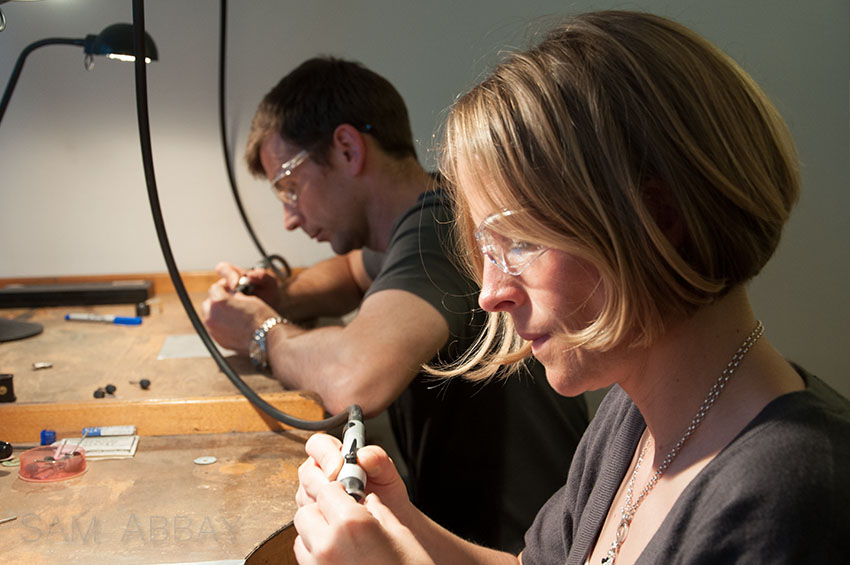 Metal artists use flex shaft tools to work on cleaning up the ring after soldering.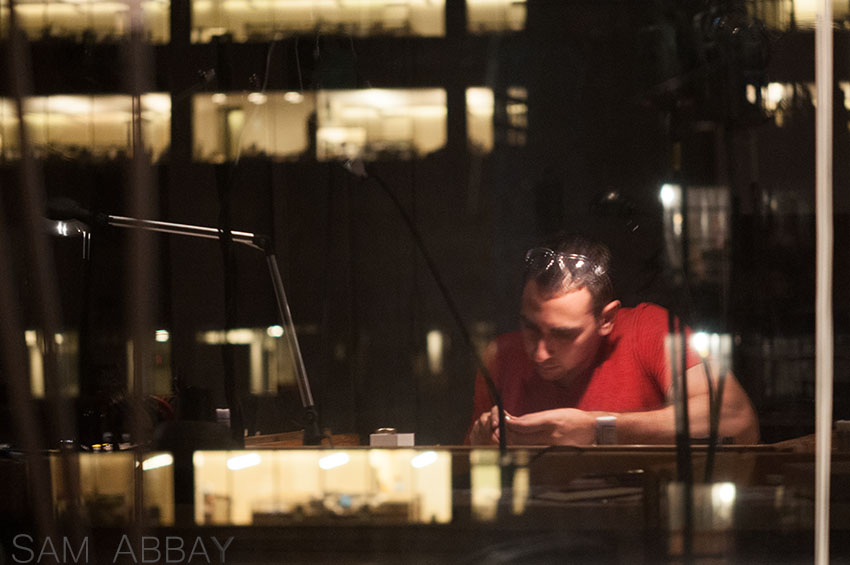 Ring clean-up from a more urban perspective in my studio in lower Manhattan.
Photo by Sam Abbay, inspired by Joshua Bright.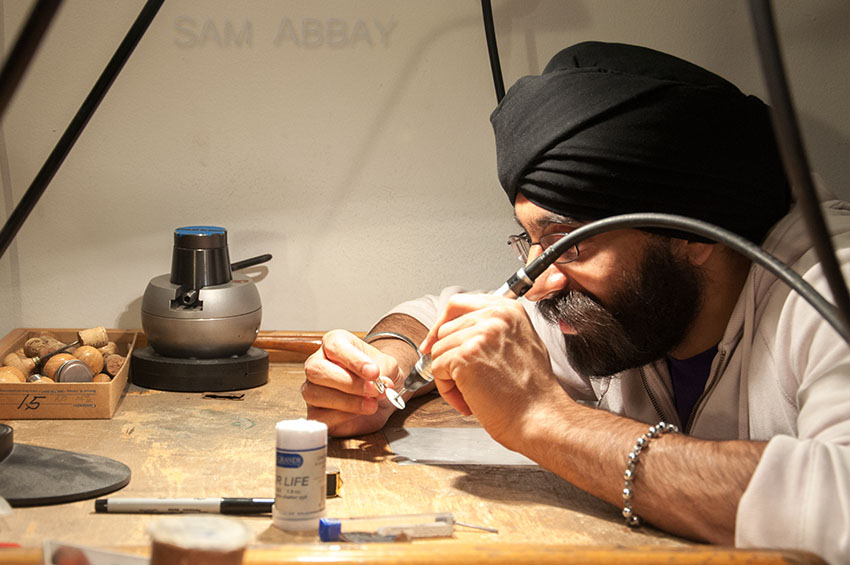 We have plenty of flex-shafts for left-handed clients.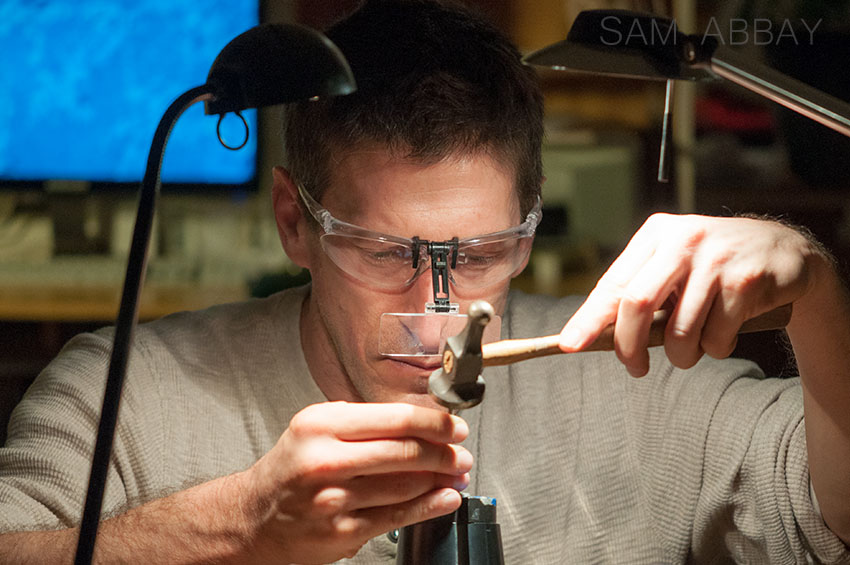 A chasing hammer and punch are used to carefully fold the gold bezel over the diamond that is set into his engagement ring. This physicist helped me develop the plasma speaker feature of the ring I'm working on in the next photo.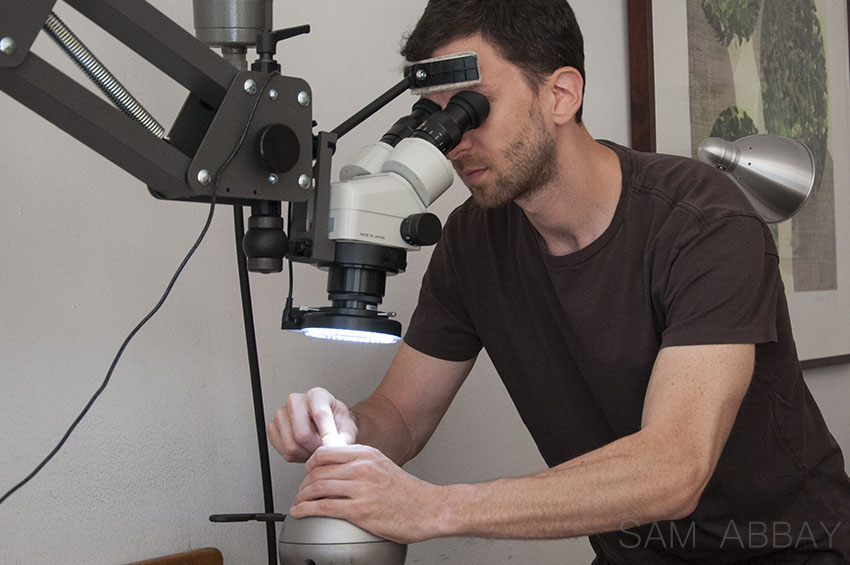 Using a microscope, I carefully fold the gold bezel over the diamond in this engagement ring.
More information about my own engagement ring here.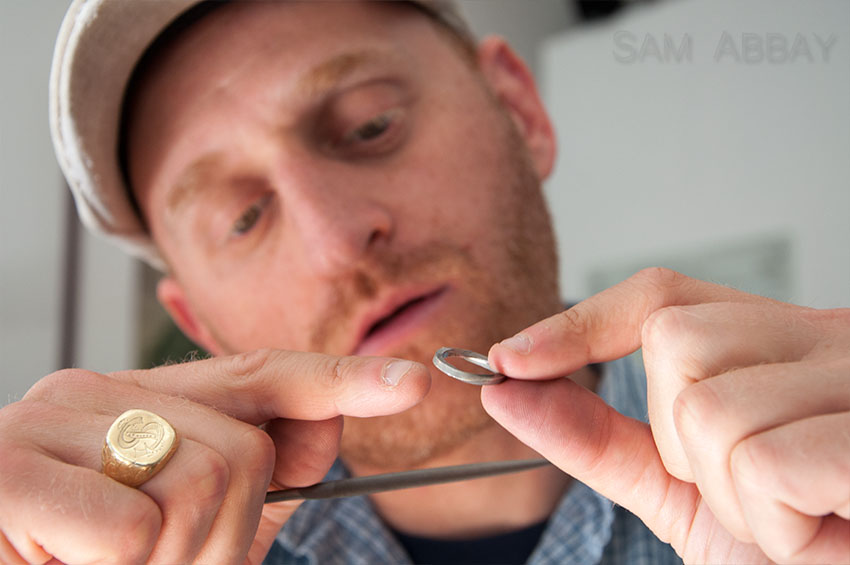 The detailing is inspected in this twisted white gold ring prior to polishing.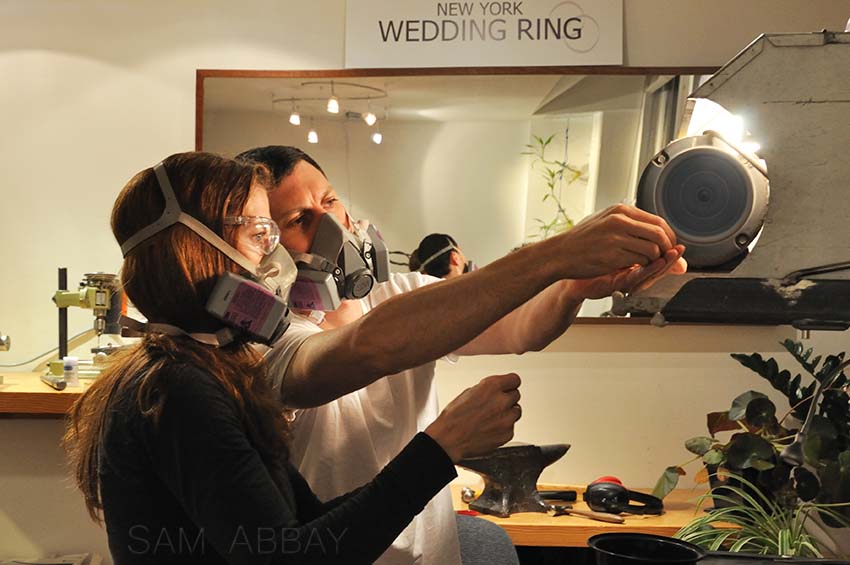 I offer a demonstration of polishing - the last step to complete her platinum wedding ring.
Photo by Catherine Skelly.
All of the rings on the next page were made by clients in our workshops.
© 2017 Sam Abbay - New York Wedding Ring dba Sam Abbay