I offer the Precious Metal Block Workshops at New York Wedding Ring (my shop in Lower Manhattan) for clients who want to make their wedding rings from the same piece of metal, and customers who prefer fixed pricing. Workshops typically last 7-11 hours depending on options and how quickly you work. We can make simple or hammered bands in this workshop, or can make more customized bands as an add-on.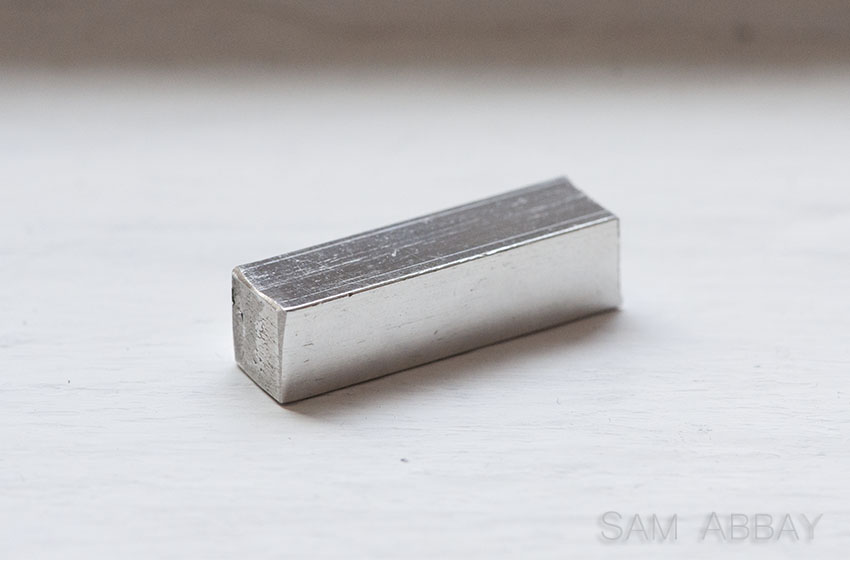 We start with a small block of platinum, gold or palladium. All mokume gane workshops start with a block.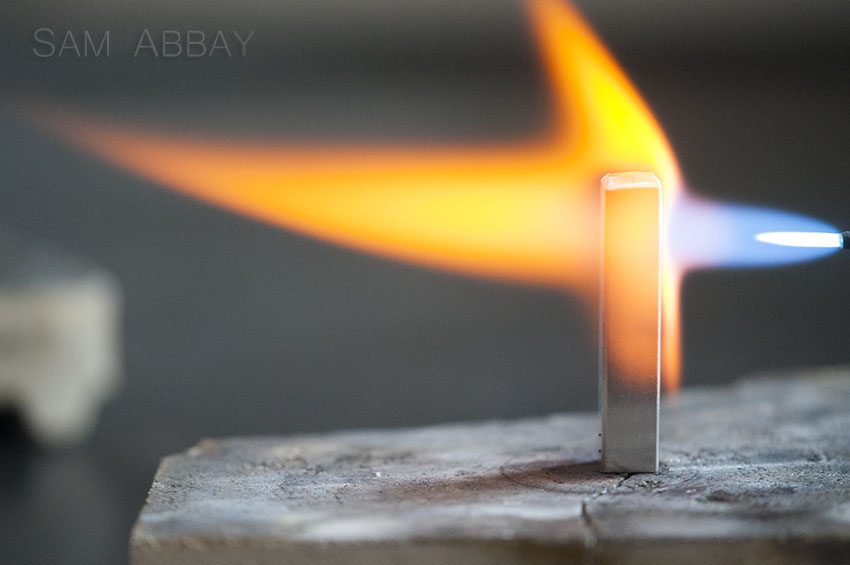 The block is heated with a torch to soften the metal and improve malleability.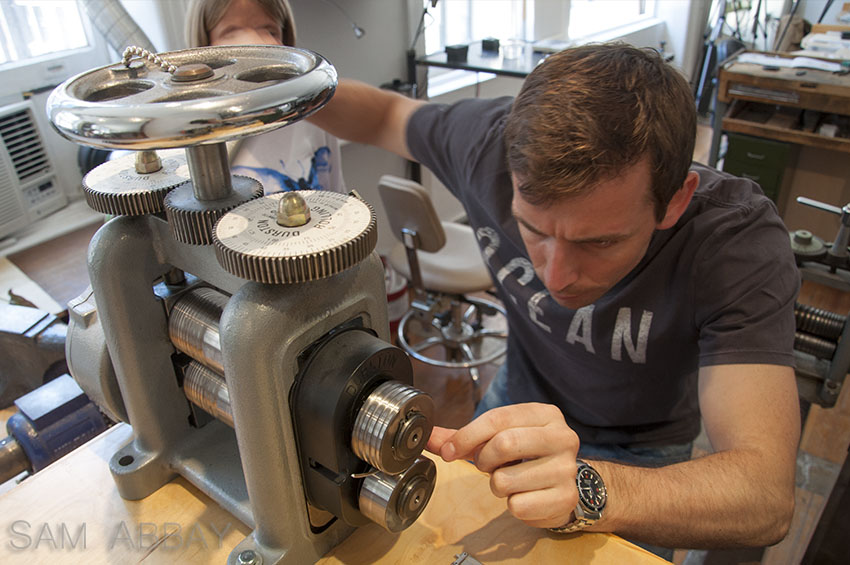 We pass the metal through a rolling mill to shape it into a ring-shaped strip.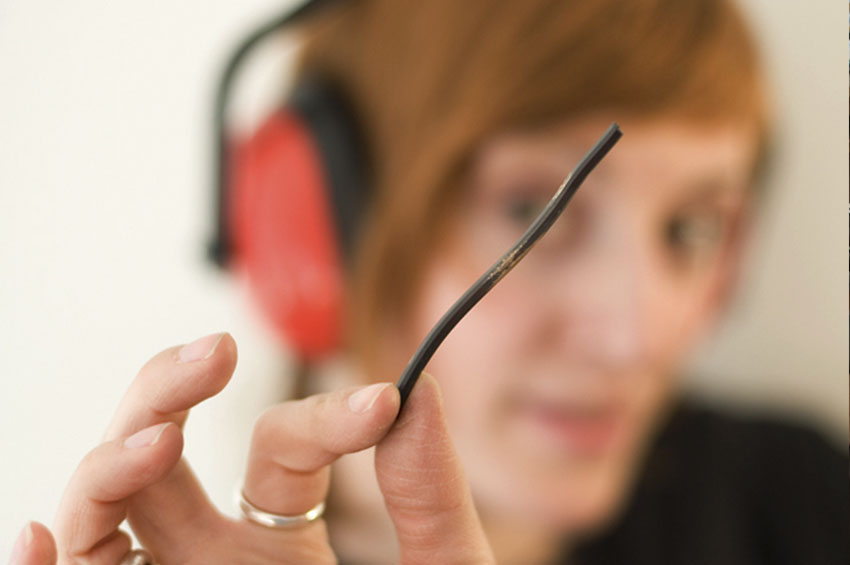 Prepared gold ring stock. Photo by Joshua Bright.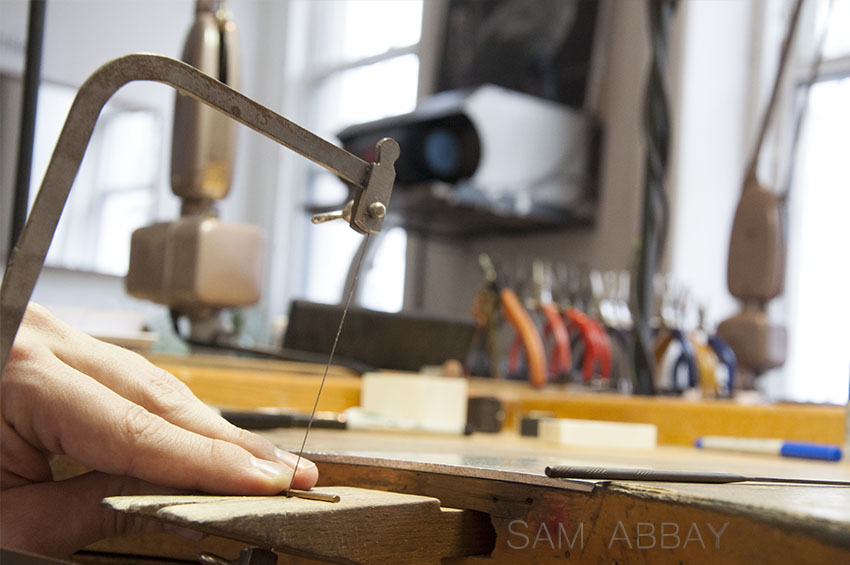 The ring stock is sawed to length depending on your ring size.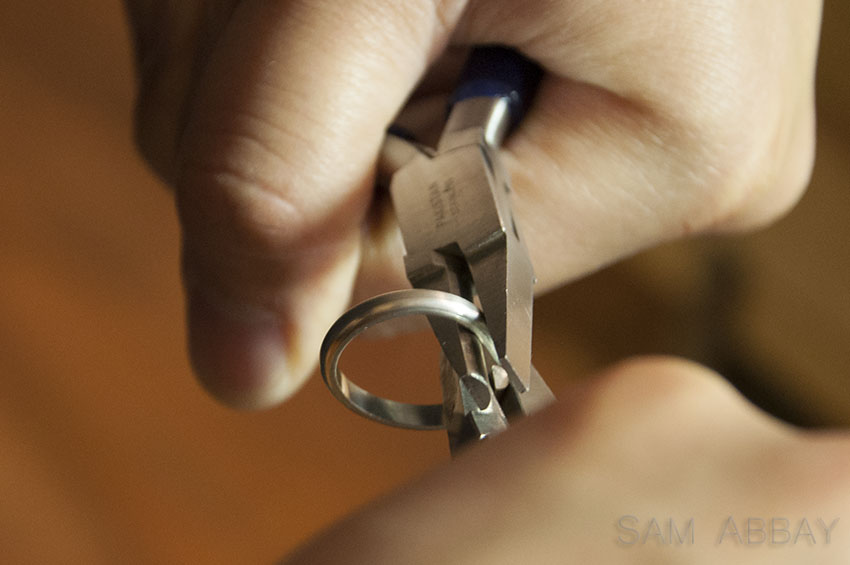 Then it is bent into a circle.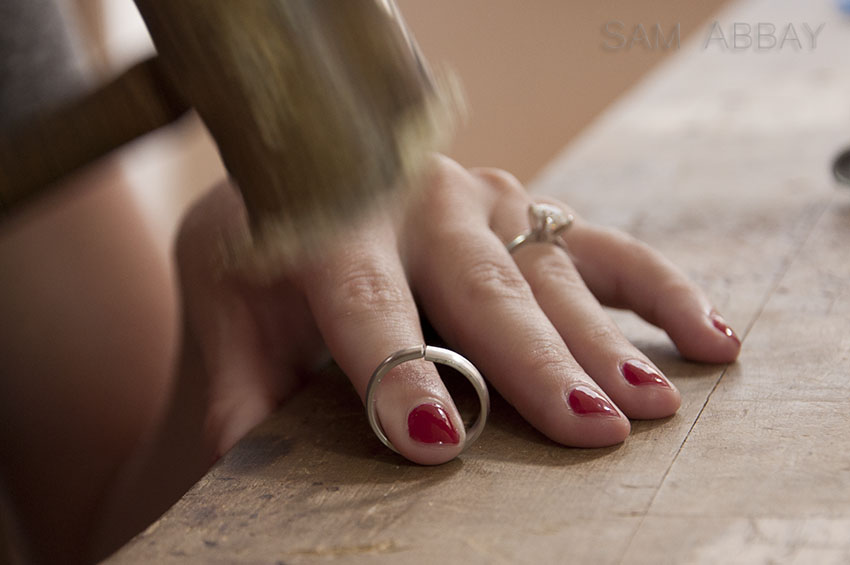 The seam is carefully lined up before joining.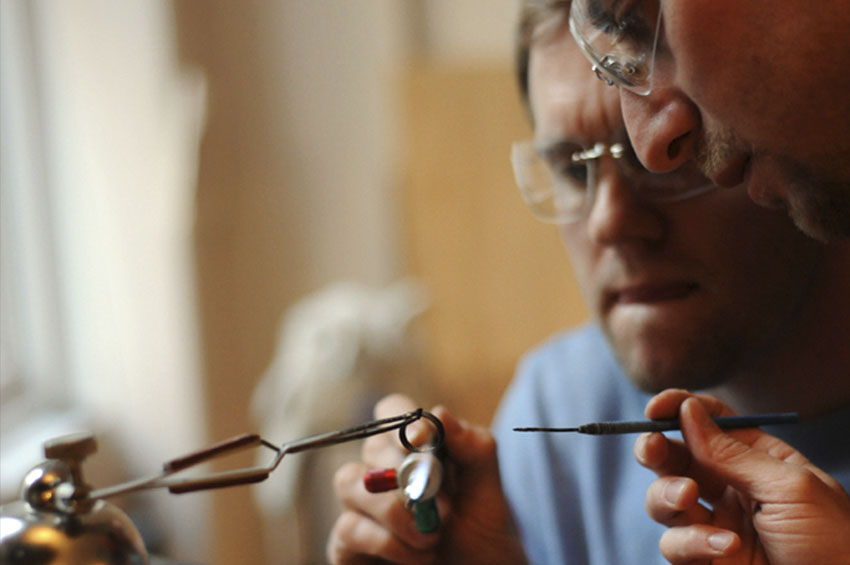 I show you how to solder your ring together. Photo by Ali Smith.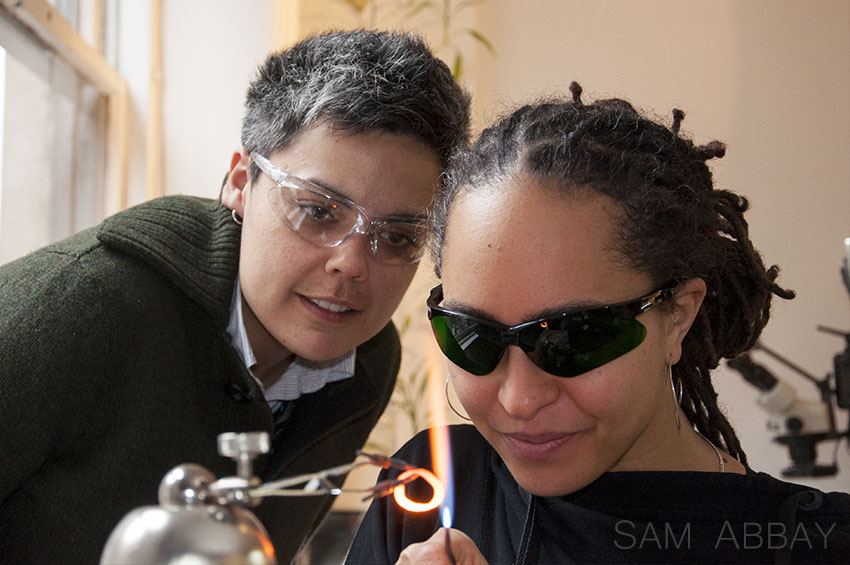 Then you join the seam on your wedding ring.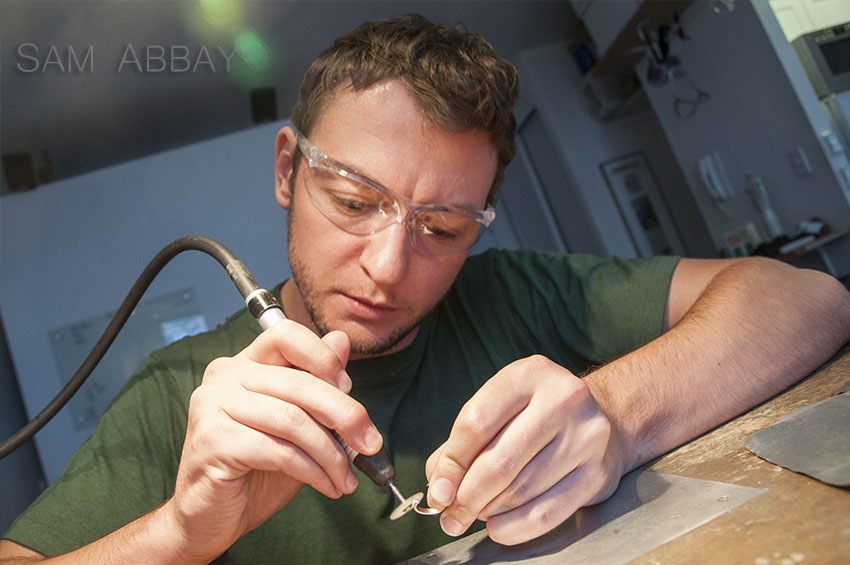 The seam of the ring is sanded to create a smooth surface.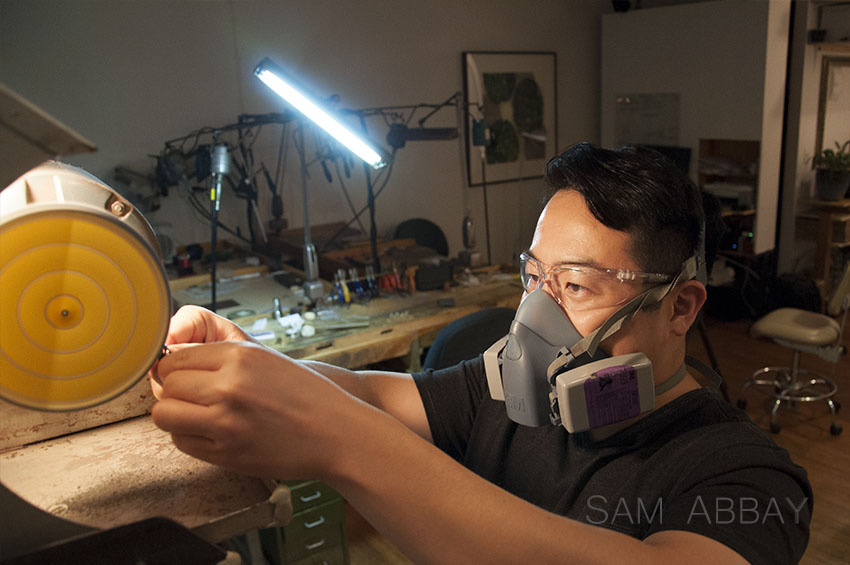 The rings are polished for shiny rings or brushed for a matte finish.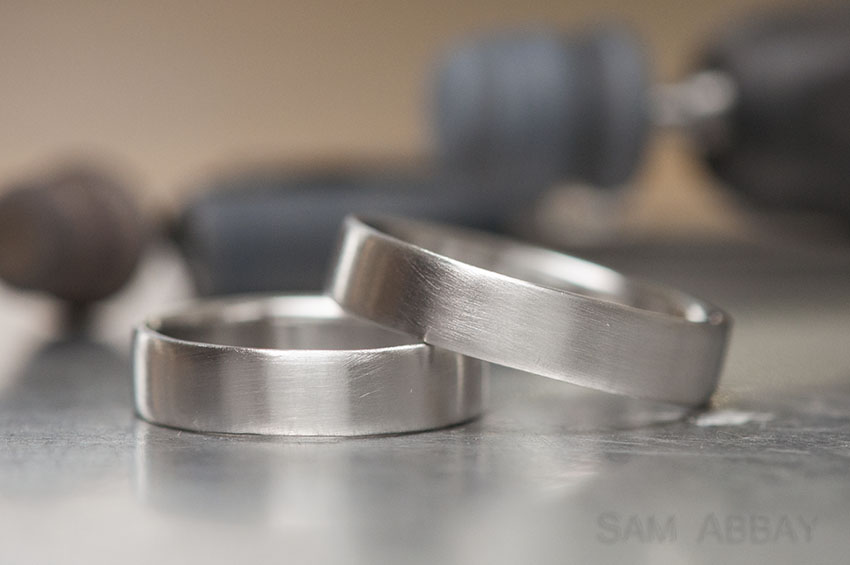 Finished brushed platinum wedding rings.
I charge $1750 labor for gold, platinum, and palladium block workshops, plus precious metal.
As of 8/4/15, the total price (including workshop, precious metals, and sales tax) are:
$3325 - 950 Platinum
$2725 - 18k White Gold
$2650 - 18k Yellow Gold
$2400 - 950 Palladium
$2350 - 14k Yellow Gold

Prices subject to change.

Back to classes page.
© 2017 Sam Abbay - New York Wedding Ring dba Sam Abbay