Below are photos of finished rings that clients have made with their own hands in my wedding and engagement ring workshops. The photos are by no means an exhaustive list of what we can make in my studio.

Cheers!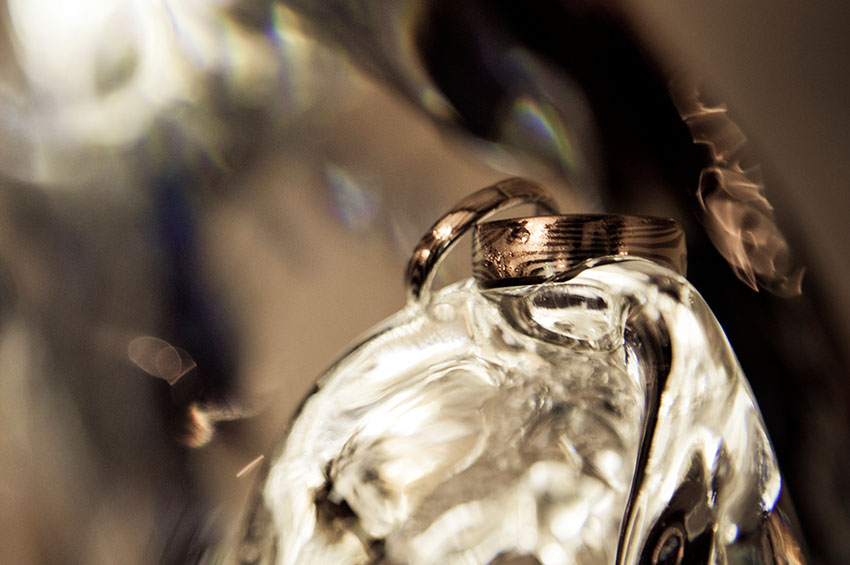 Mokume gane star pattern wedding rings on an ice sculpture. This is a finalist in our customer
photo contest.
Photograph by Byron Vasecka.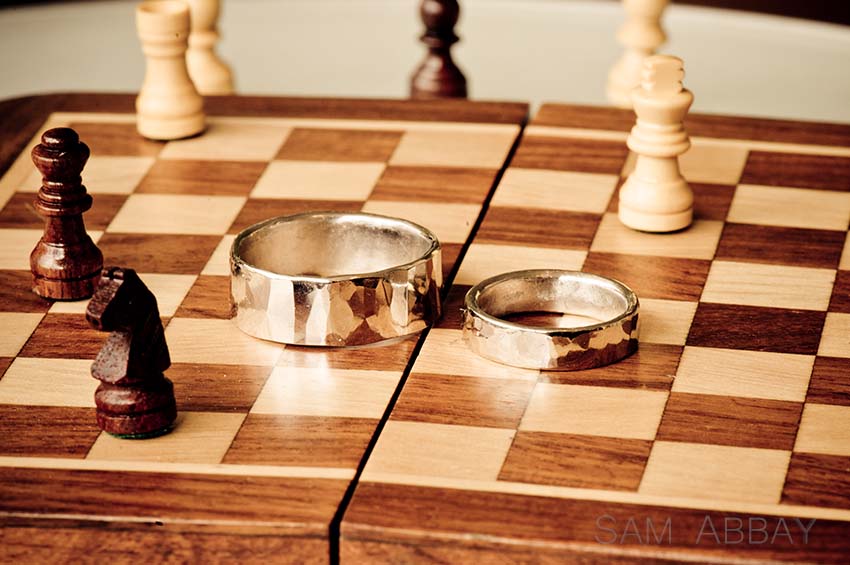 Hammered platinum bullion coin bands. Another photo contest finalist.
Photo by Catherine Skelly.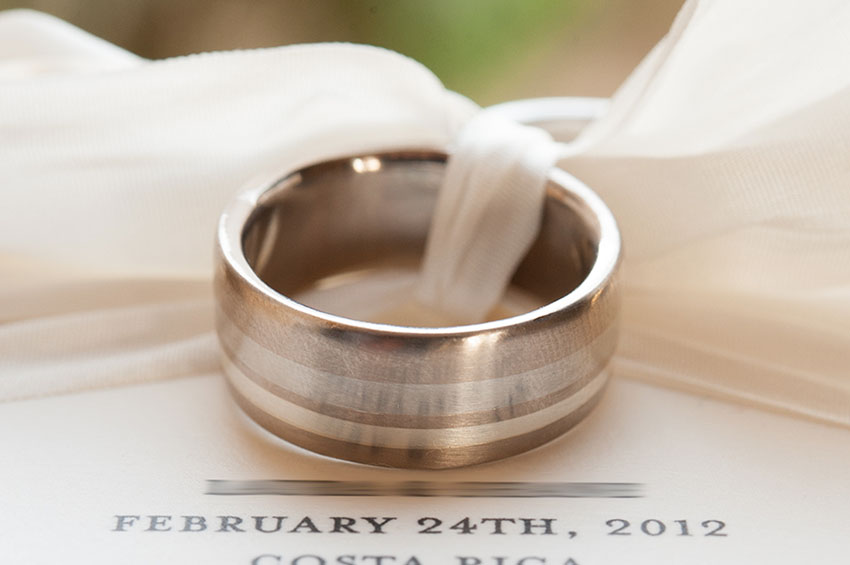 White gold ring with platinum and silver inlay stripes. Yes, part of the photo contest.
Photograph by Dan Power.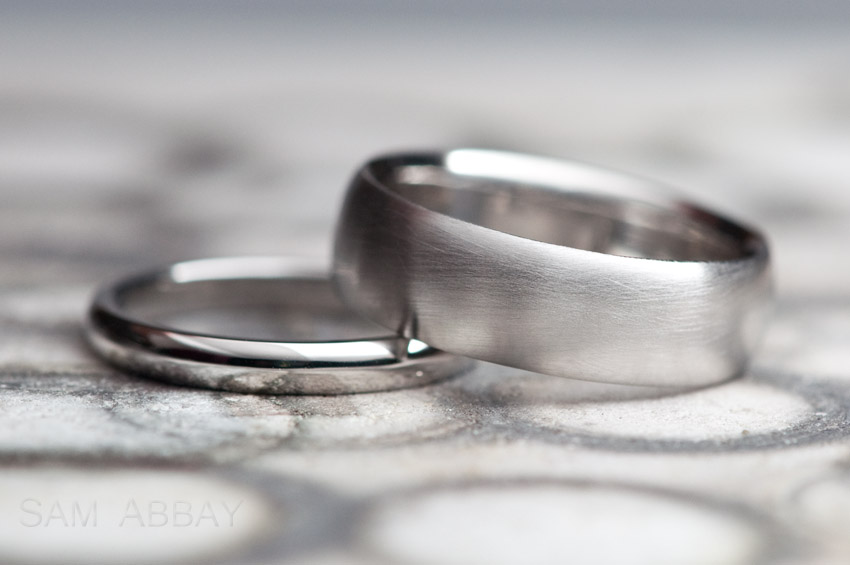 Left: Polished platinum 2.5mm domed wedding ring. Right: Matte finish, domed
platinum simple band 6.5mm wide.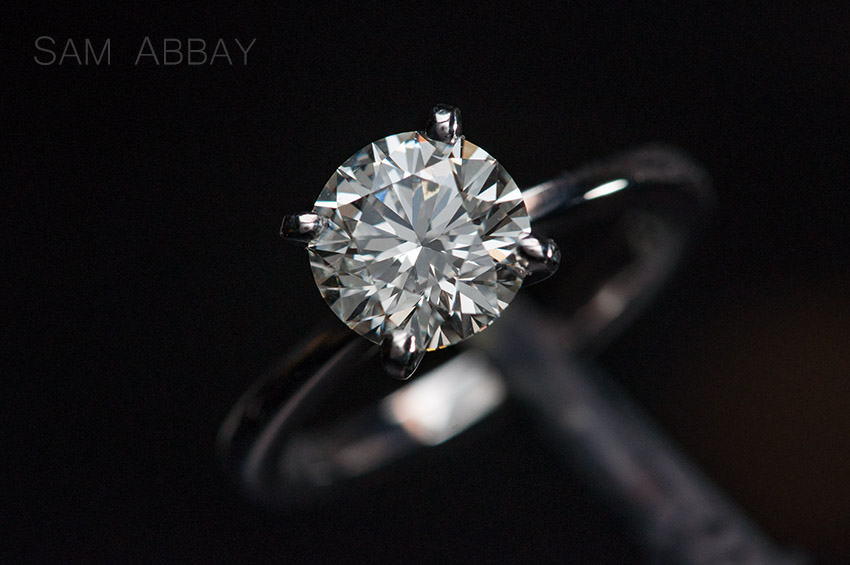 Round brilliant diamond in our shaped platinum solitaire setting.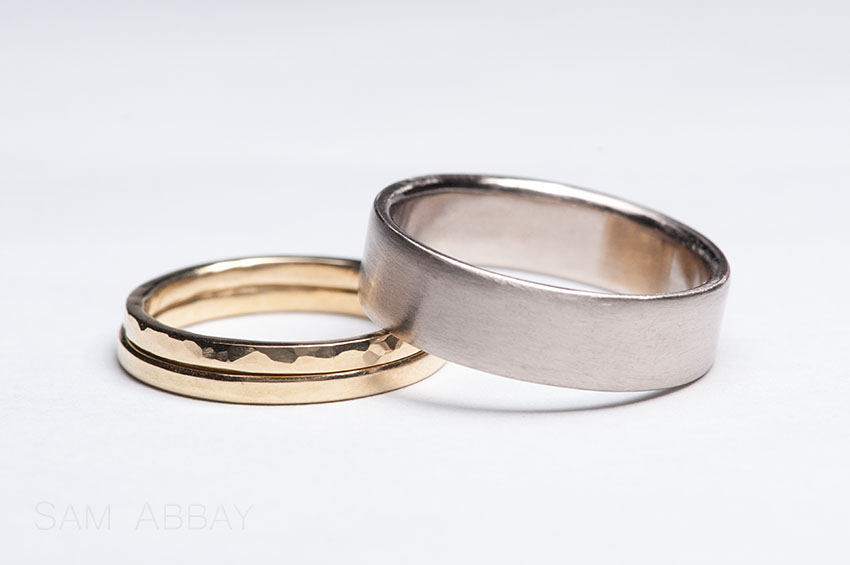 Yellow gold stacking rings - one hammered - with a white gold mens matte finish wedding ring.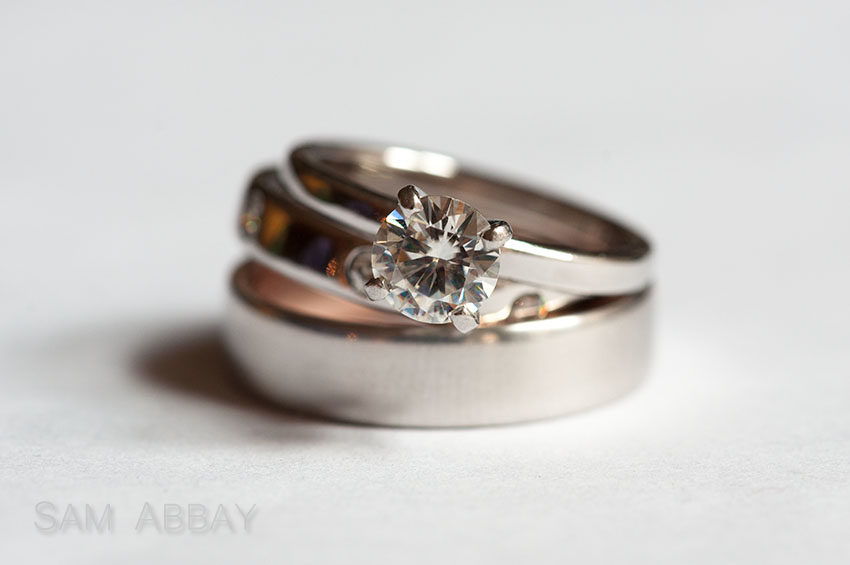 Moissanite engagement ring set with moissanite flush-set in the wedding ring. The mens band is
platinum with a red gold liner.



Platinum wedding rings with 18k yellow gold liners.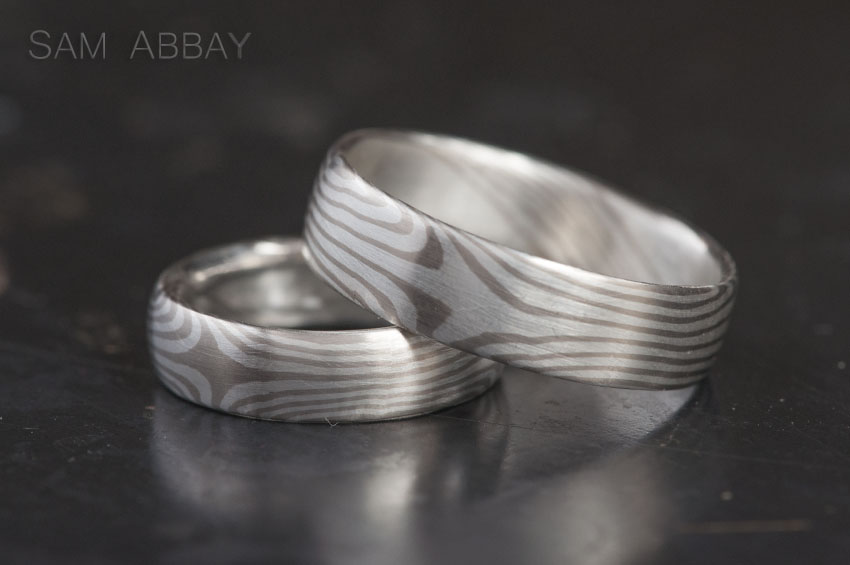 Silver and white gold star pattern mokume gane wedding rings.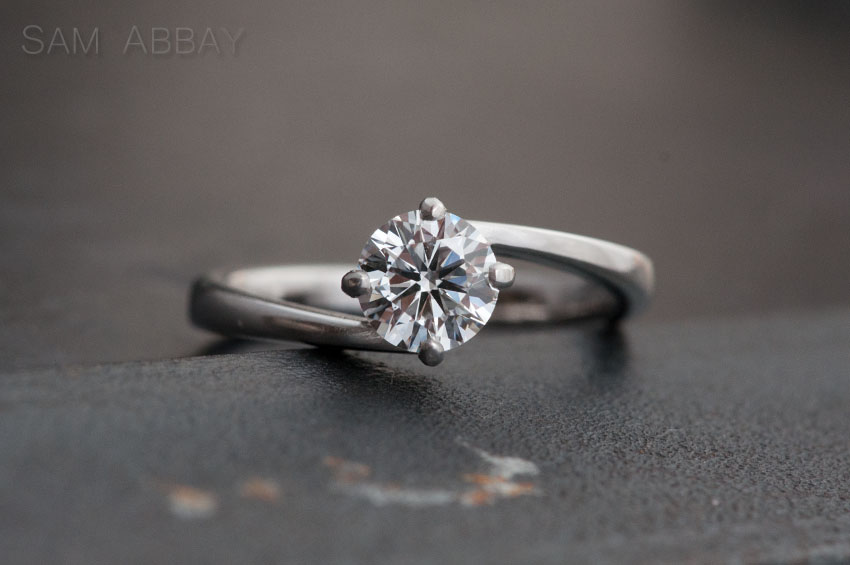 Platinum diamond solitaire with offset shank.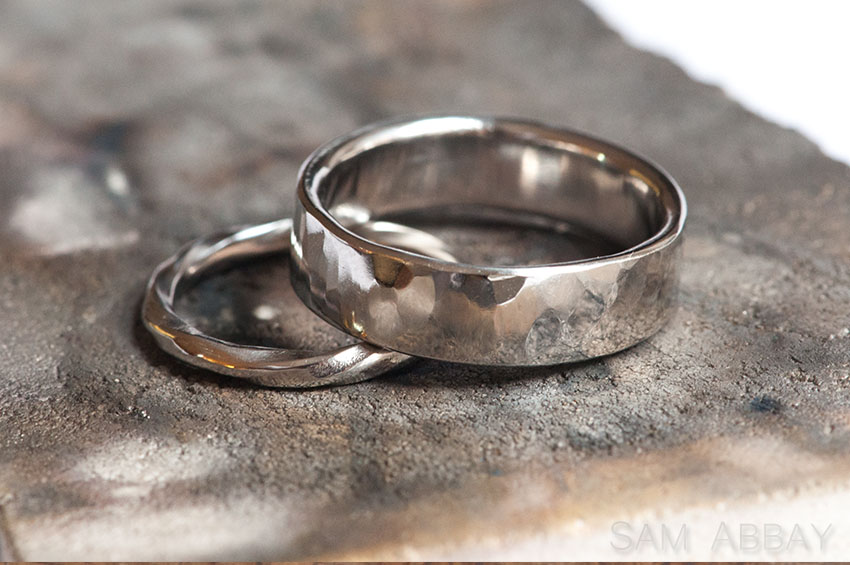 Hammered mens wedding ring and twisted woman's band.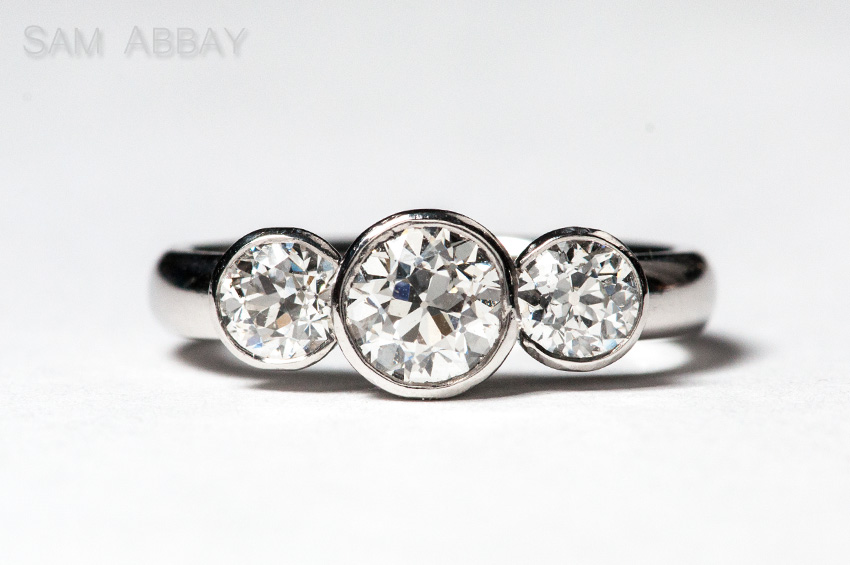 Three-stone bezel engagement ring with antique old european cut diamonds.
Notice the larger facets as compared to round brilliant cut.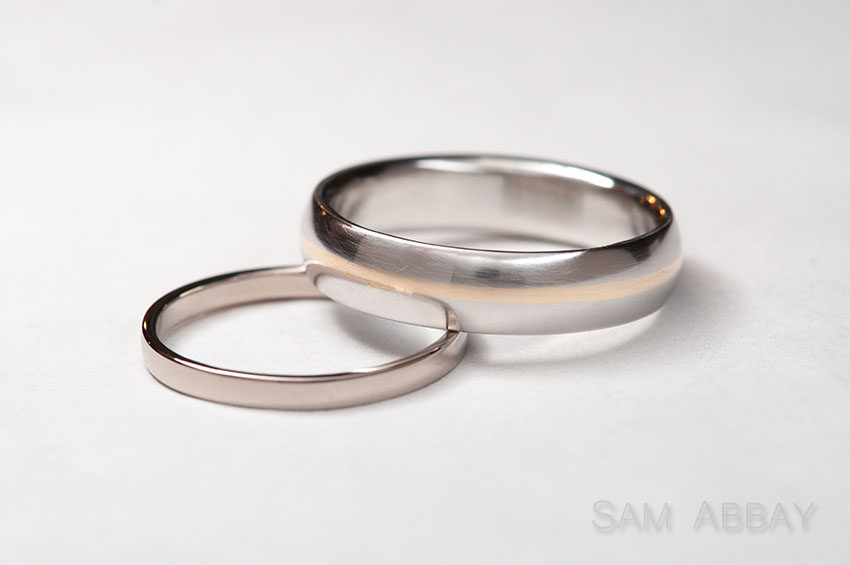 These clients used a ring of his grandmother's as an inlay stripe in his platinum wedding ring. Her
ring is white gold. Notice a slight color difference between the white metals.




Standard platinum solitaire with blue cultured diamond.
The cubic zirconia to the left is for color comparison.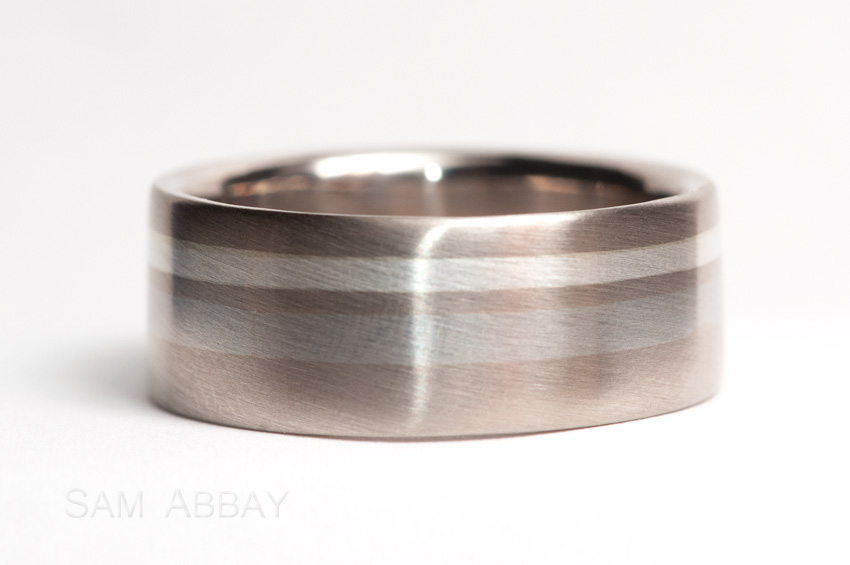 White gold wedding ring with platinum & silver inlay stripes - same ring as featured in the photo
contest above.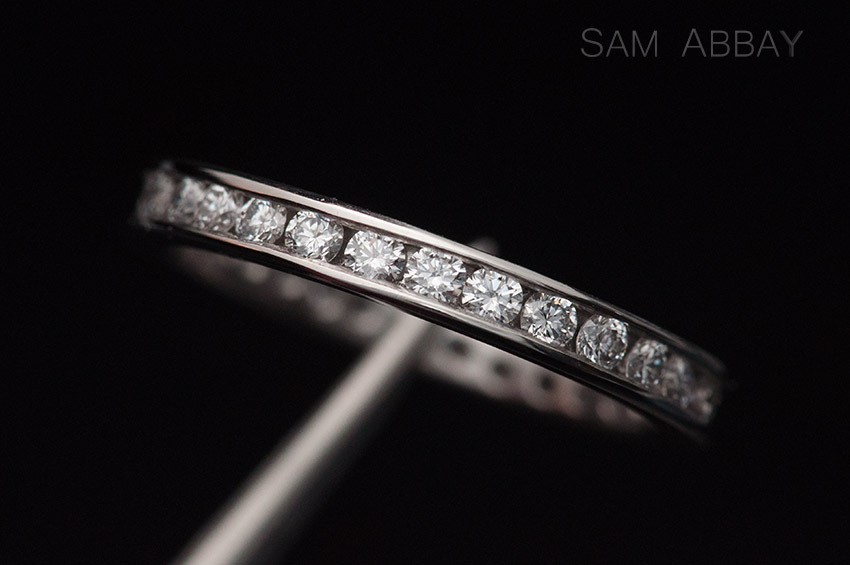 Platinum wedding ring with channel-set diamonds.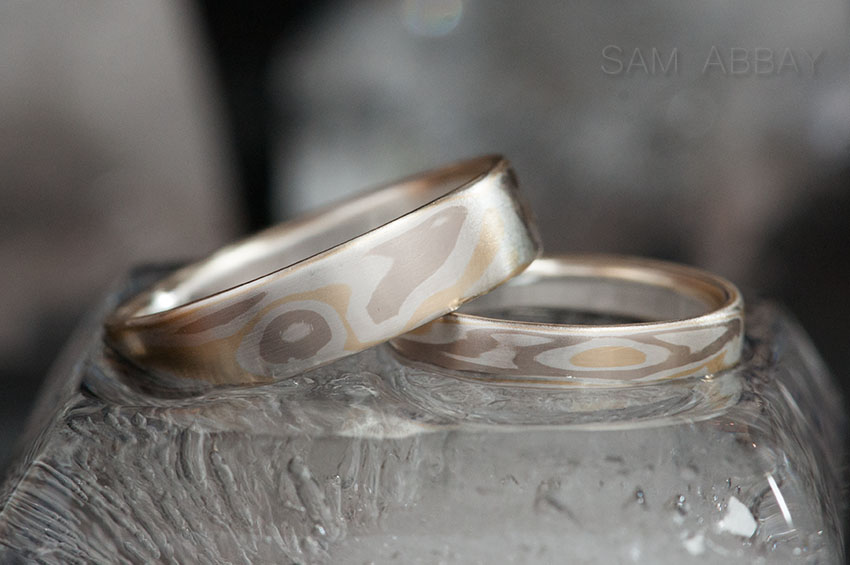 Mokume gane woodgrain pattern in silver, white, and yellow gold.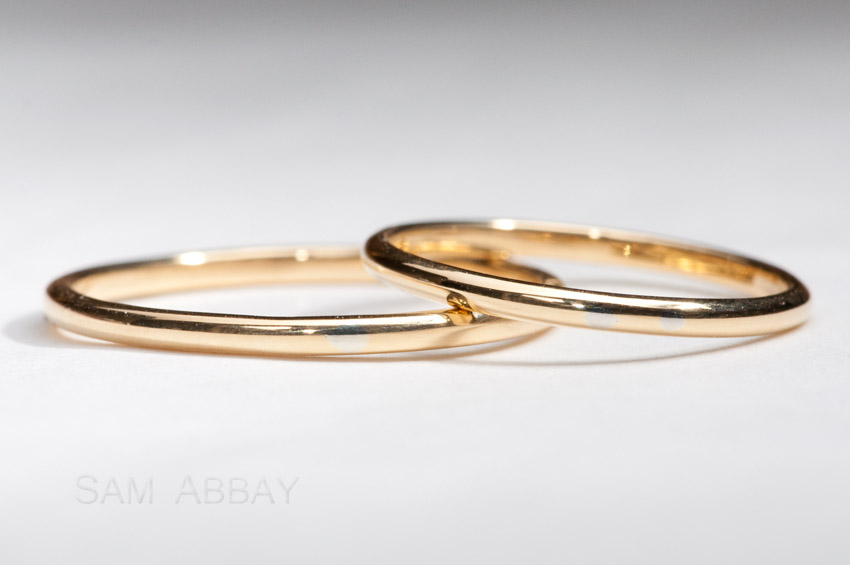 Thin 18K gold wedding rings with white gold spots. Precious metal is sold by weight, so smaller
rings can be budget friendly.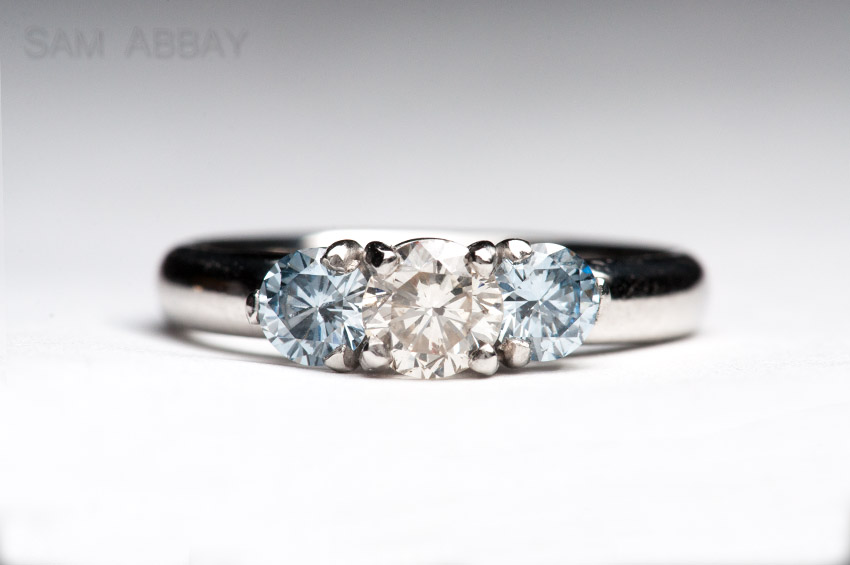 An eco-friendly customer used his grandmother's diamond center stone flanked by two
lab-created blue diamonds.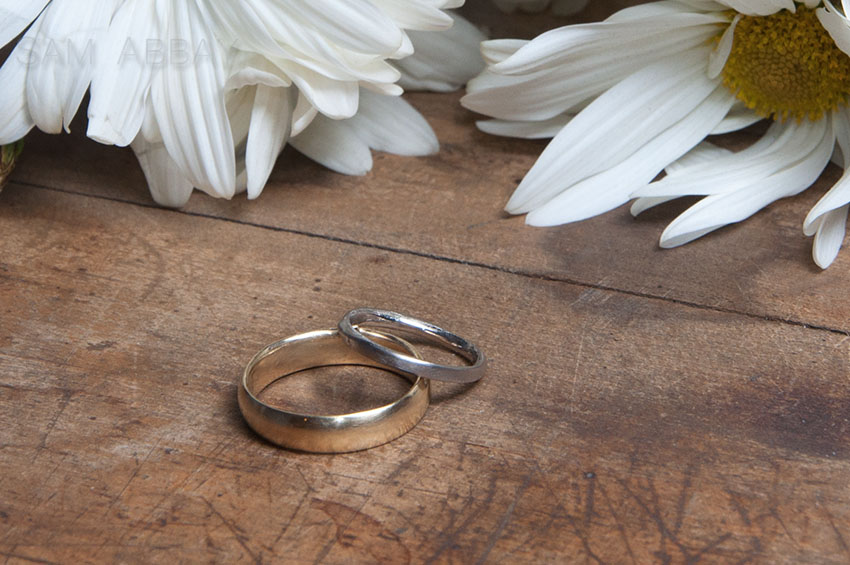 Matte yellow gold mens ring with a slightly twisted white gold women's wedding ring.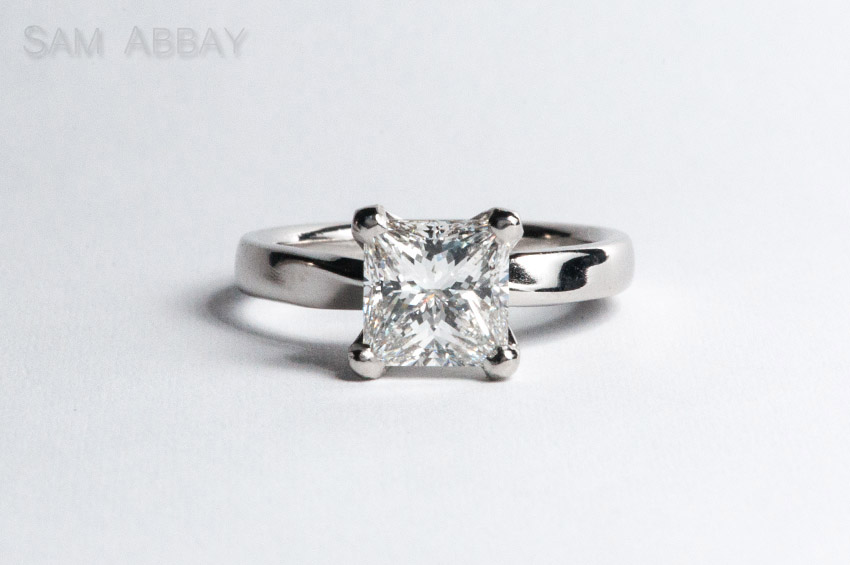 Princess diamond in a platinum engagement ring with a single (mobius-esque) twist.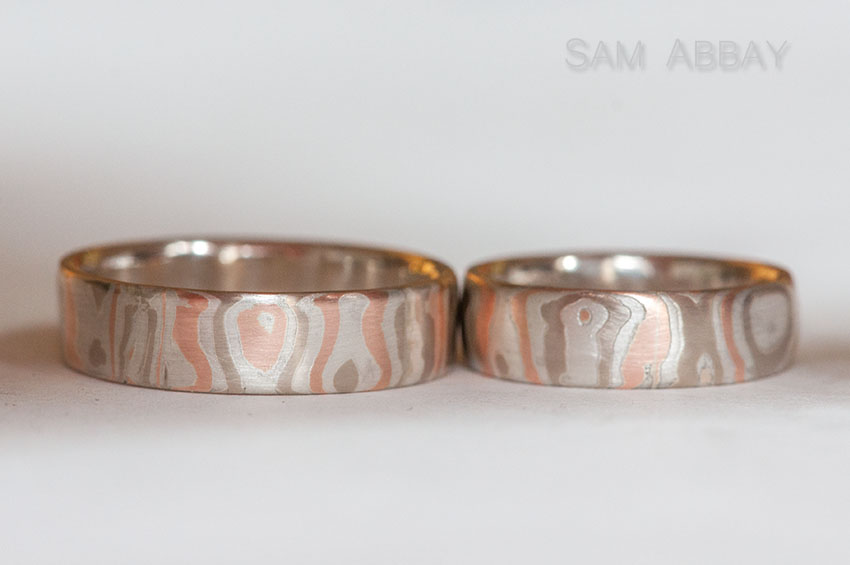 Funky silver, white, and red gold mokume gane wedding rings. See more photos
of funky rings here.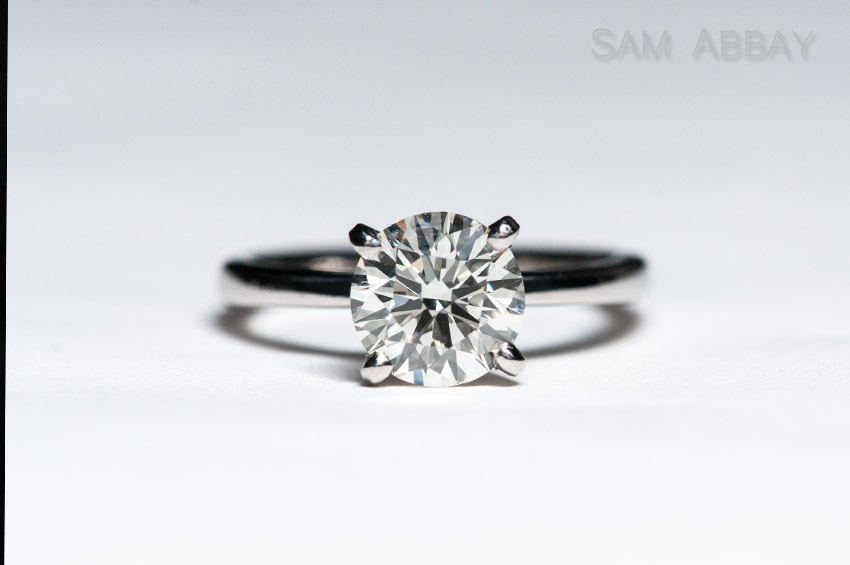 Shaped platinum diamond solitaire engagement ring.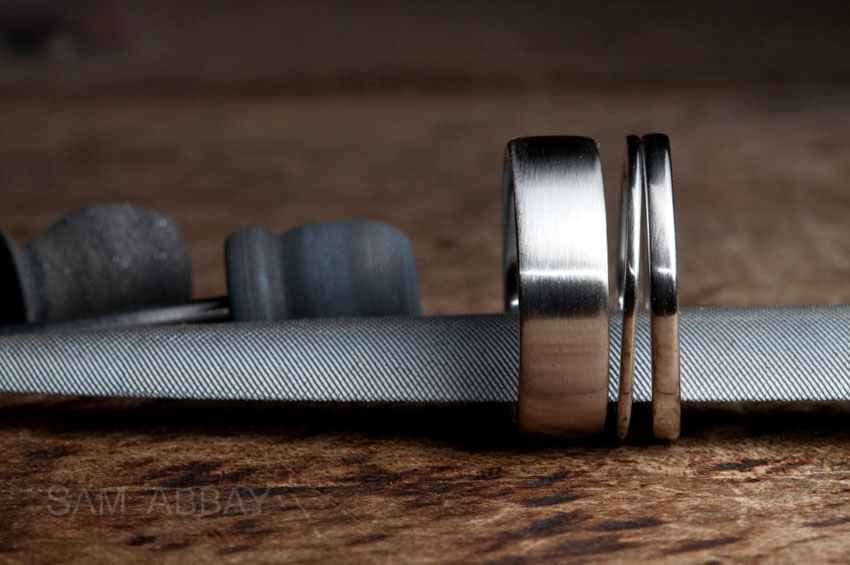 Stacking platinum wedding rings. Flat profile. Matte finish.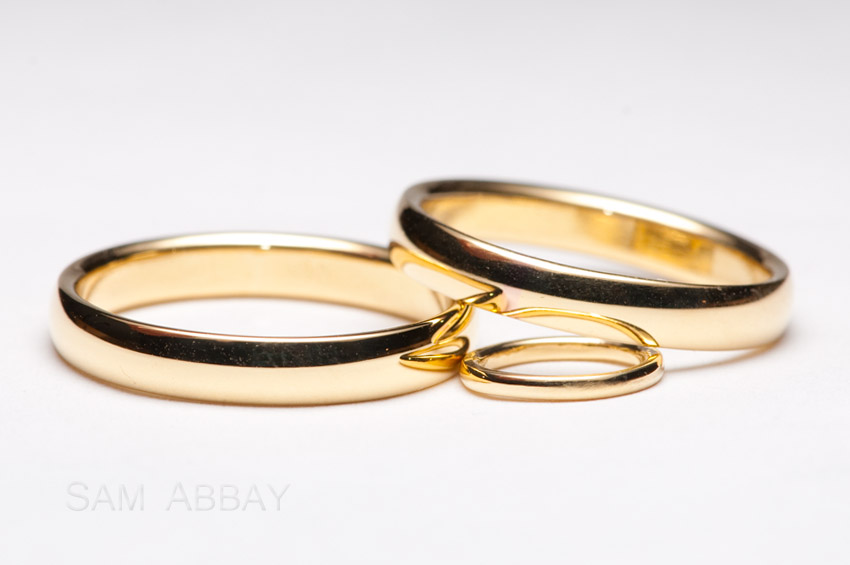 They had an adorable baby. 18K yellow gold wedding rings with baby ring.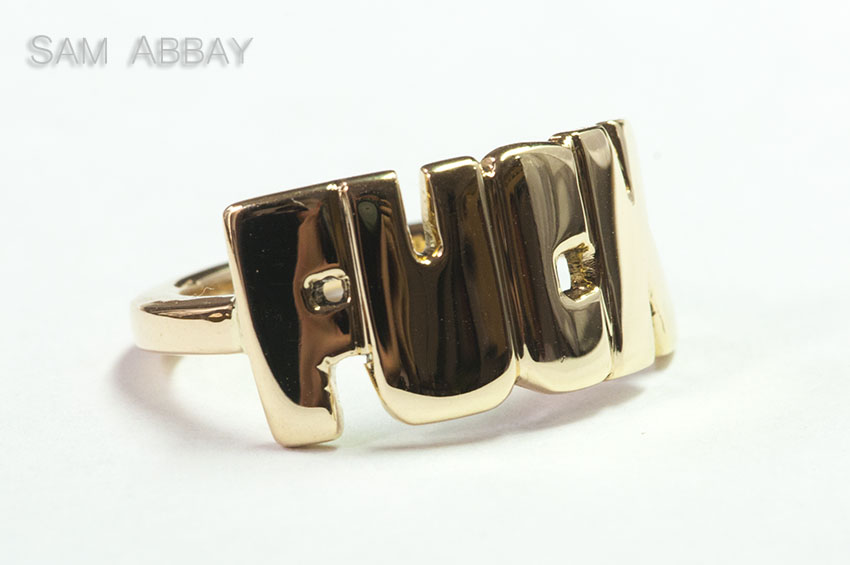 I know someone that really needs one of these.


See Pricing for various workshops.
© 2017 Sam Abbay - New York Wedding Ring dba Sam Abbay