An important aspect of creating custom pieces is to be able to interpret a customer's vision to create a piece that they will love. By working side-by-side with me, you can make those many small decisions that affect the final design. Here are some unusual rings that clients have created that have more personal appeal than the classic designs loved by the masses.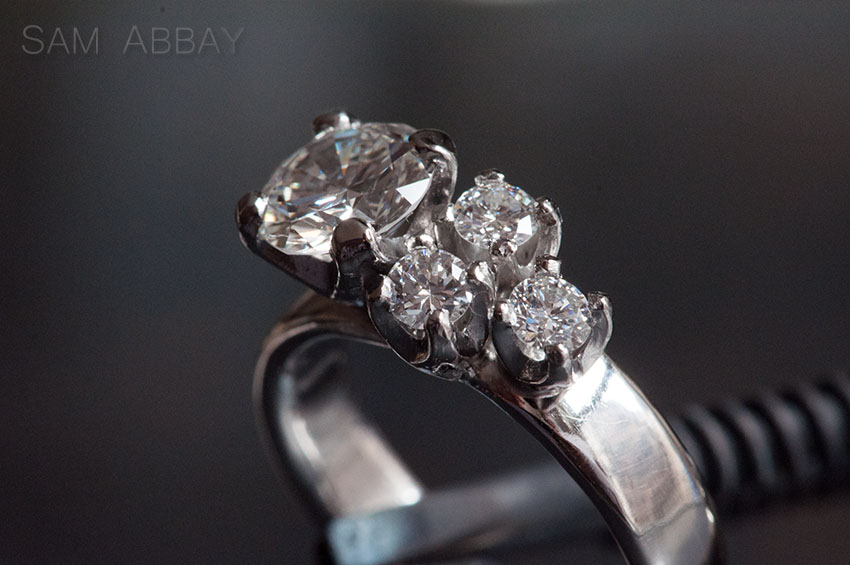 Platinum asymmetrical engagement ring constructed from family heirloom diamonds.
See this client at the upright citizens brigade!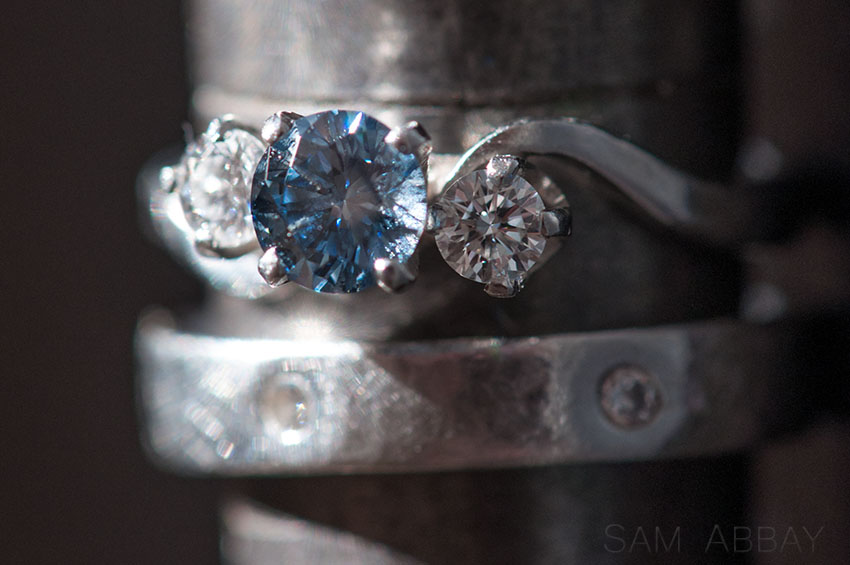 Three stone platinum engagement ring with blue cultured diamond, and wedding ring with flush-set diamonds. These were brought in for resizing after a couple years of wear.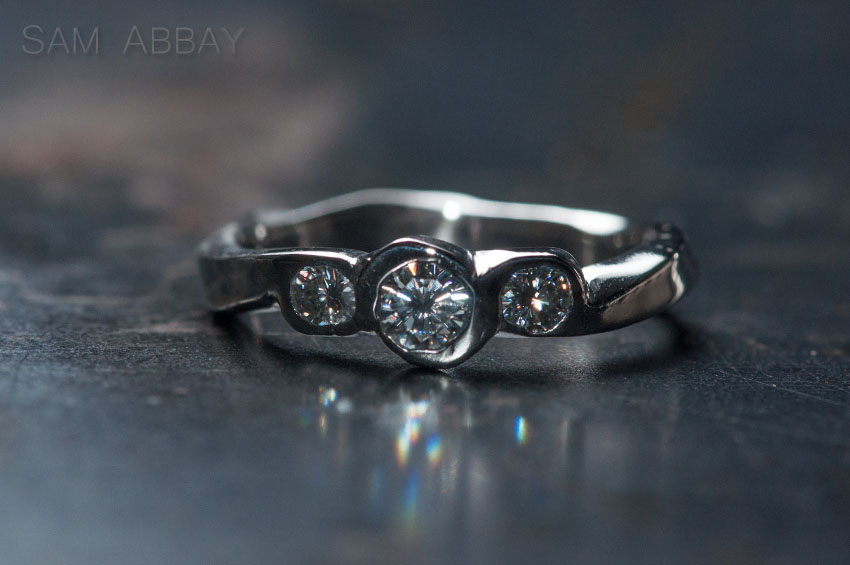 Twisted, funky platinum three-stone moissanite engagement ring.




Family heirloom princess yellow diamond in a silver, yellow, and white gold mokume gane
engagement ring.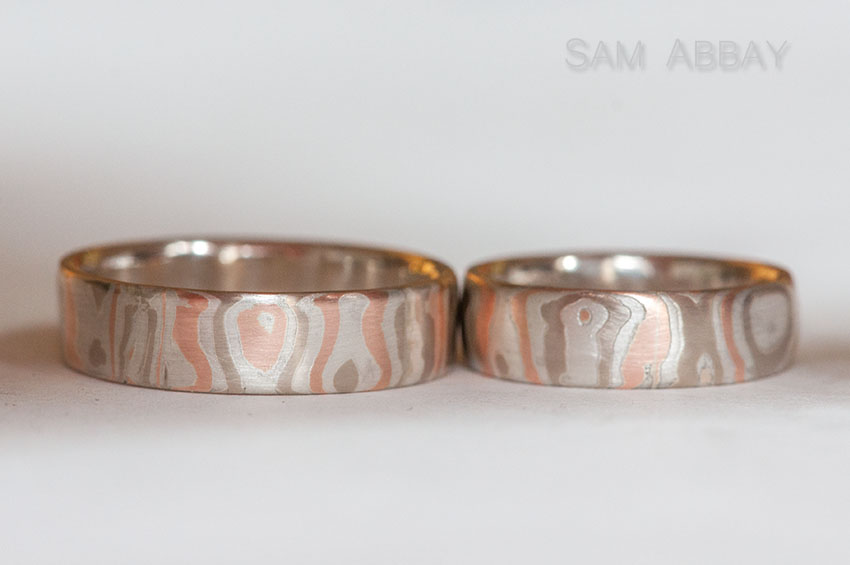 Silver, white, and red gold mokume gane wedding rings.



© 2017 Sam Abbay - New York Wedding Ring dba Sam Abbay