Simple bands are the most popular wedding ring option among my customers, and I offer several variations in what they will look like and how they are made. For pricing, please refer to the fabrication options link.
The initial choices that must be made when choosing simple bands are: the type of precious metal, ring shape, ring width, and ring thickness.
Simple Band Design Options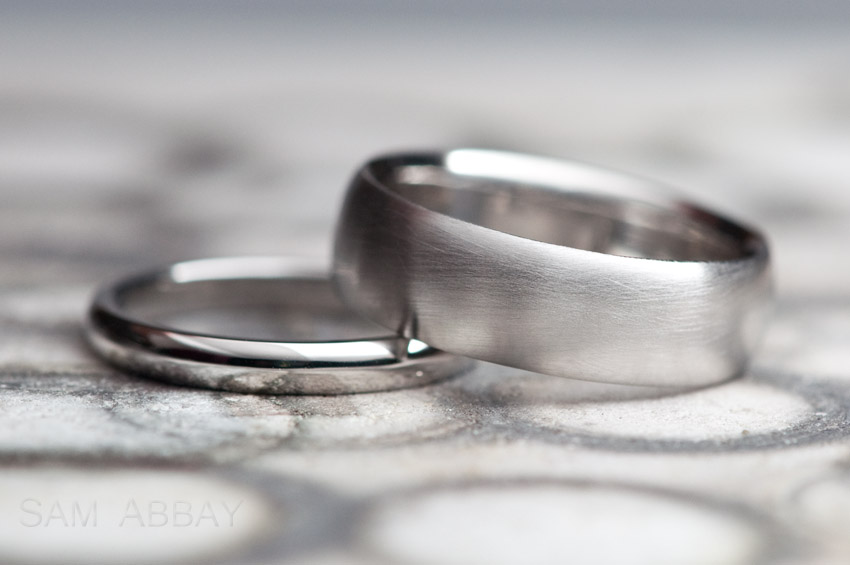 In general, simple bands will be one of three shapes: flat, domed, or low-dome. We can customize
these shapes slightly. These rings are domed.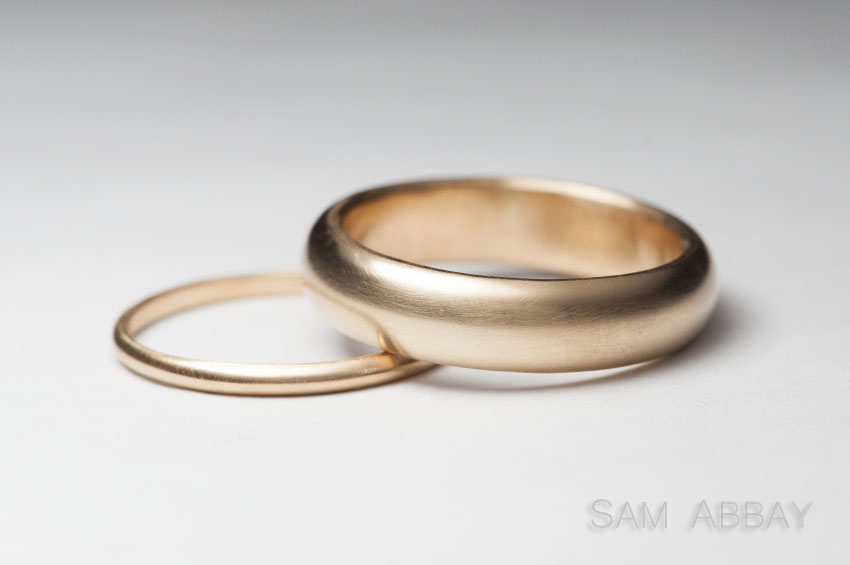 The width is the measurement from one side of the ring to the other, as can be seen while wearing the ring. These are 1.5mm and 5mm width.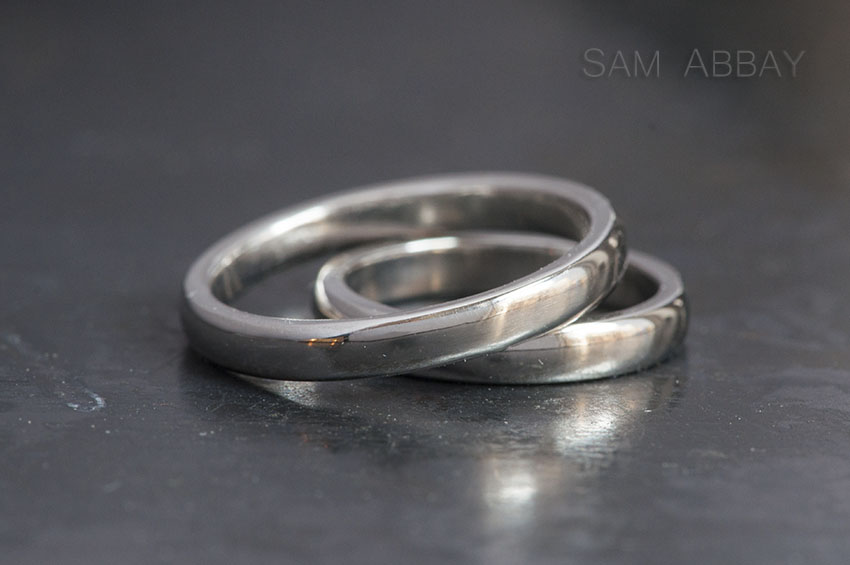 The thickness of the ring is the amount of metal from the inside to the outside of the ring,
measured in millimeters. These rings are 2mm thick.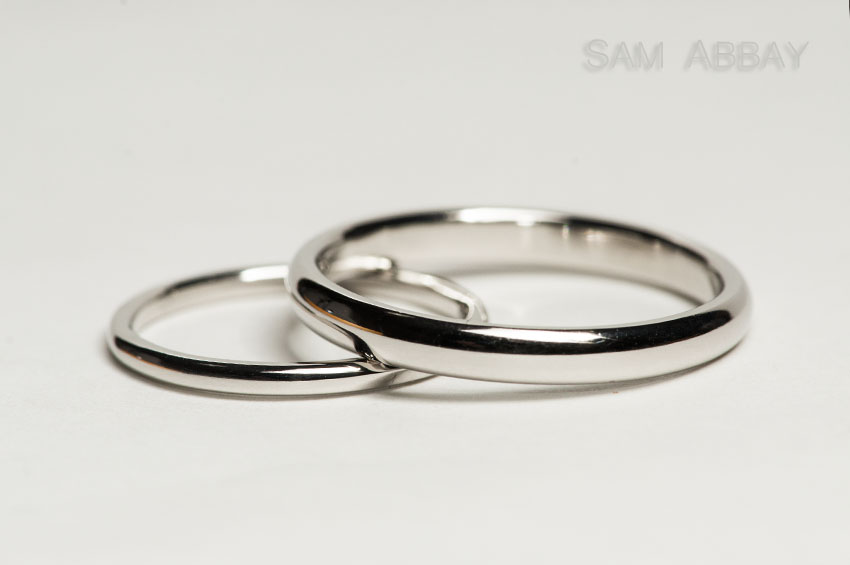 The size of the ring is the inside circumference of the ring, as measured by the US ring
size standard. We can fabricate rings to 1/8th size accuracy if necessary.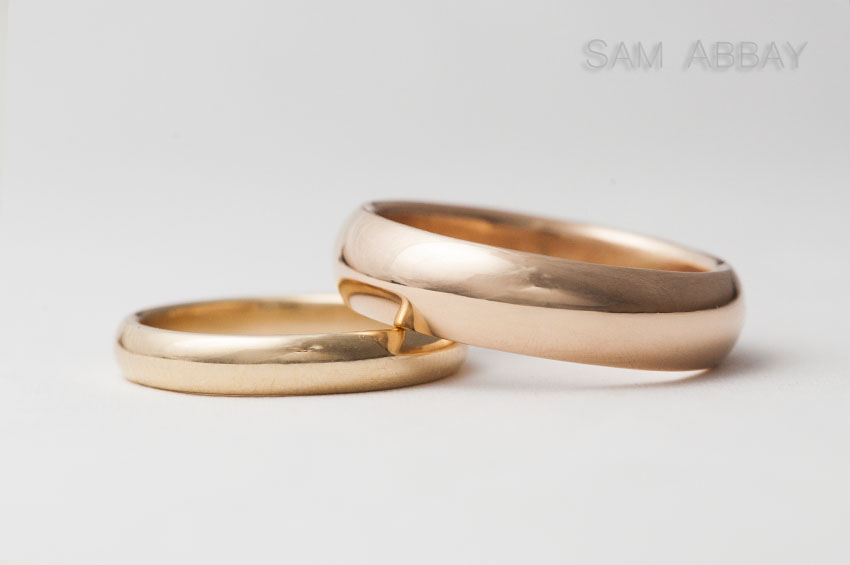 There are several alloys of precious metal to choose from, or we can create our own boutique alloys.
Alloys are usually mixed for color, but can be created for other reasons such as skin sensitivity,
weight, hardness, and personal history. These rings are yellow and red gold.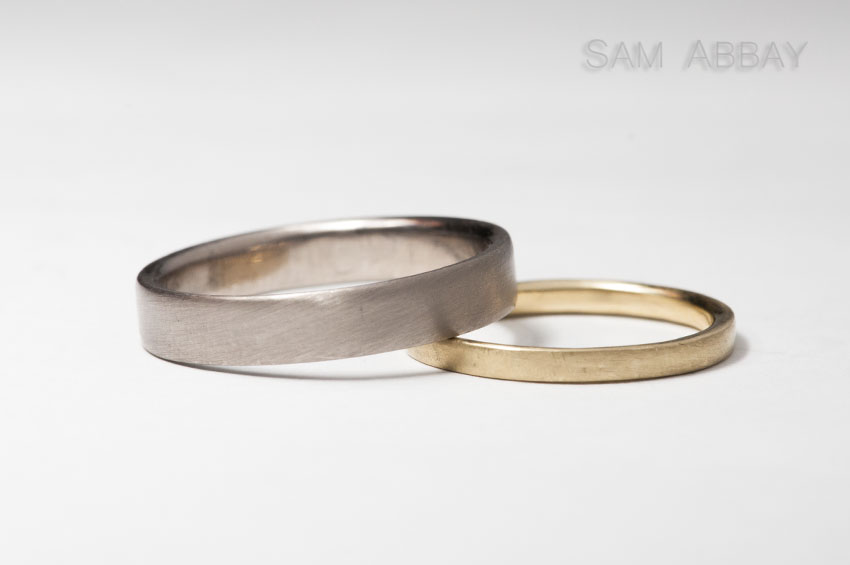 All wedding and engagement rings we make in my workshop are "comfort fit" unless requested otherwise.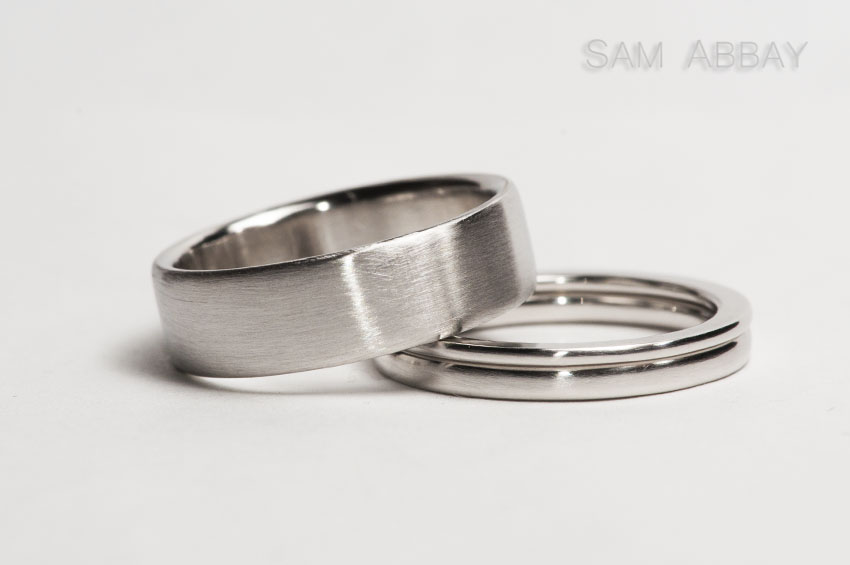 This is a pair of flat rings with a rough matte finish wider mens ring and narrow stacking women's rings.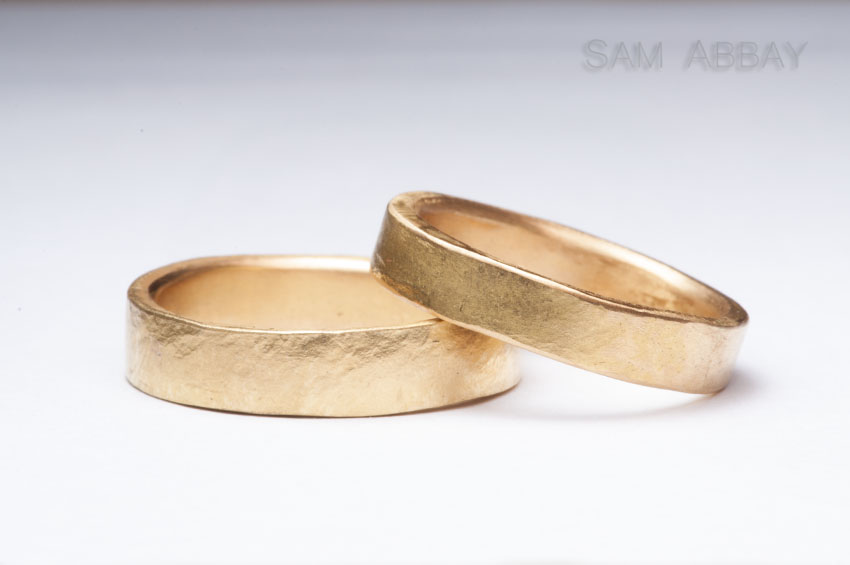 These high karat gold bands have a rustic look thanks to a naturally hammered finish.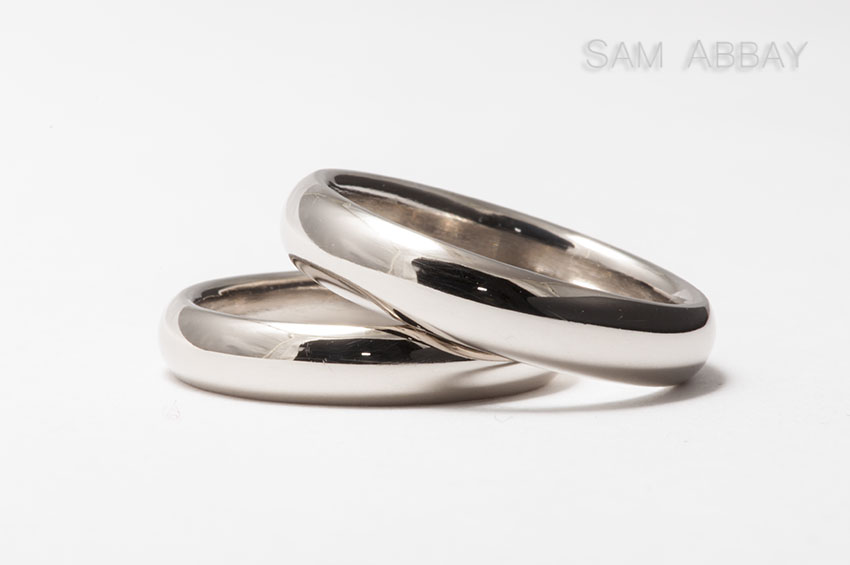 High karat (20k) white gold rings are one of the boutique alloys we can create in our melting workshops.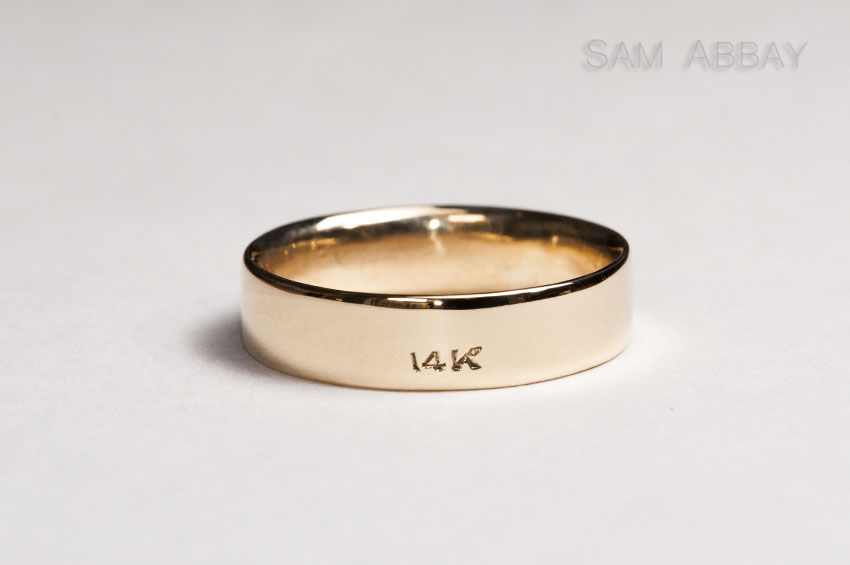 Very occasionally, customers want only to re-form an existing ring into a wedding ring of
a different shape. In this case, we flipped his late father's wedding ring inside out. Send
a detailed photo of the piece and description of what you want and I can offer an estimate.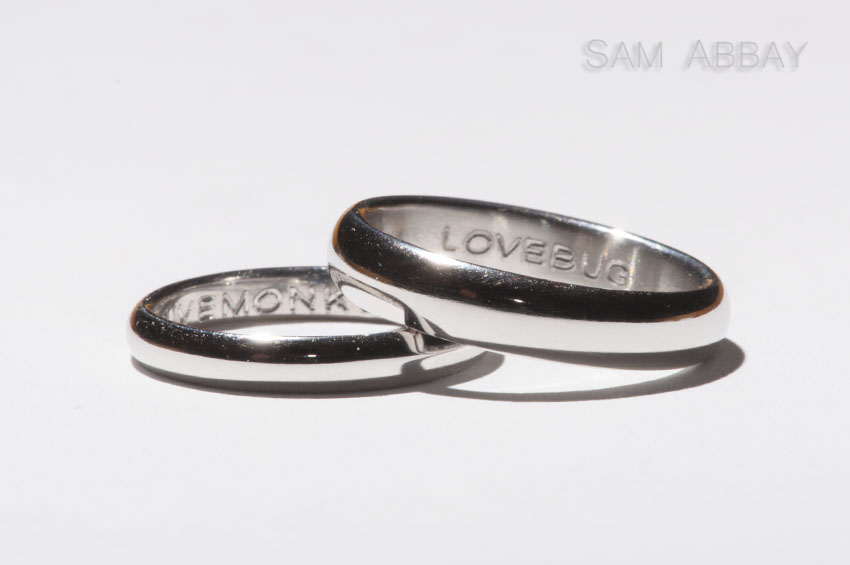 We can engrave lettering on the inside of the wedding rings. Depending on the length of
the engraving, I charge $80 for the above font or $160 for your own handwriting.

Don't forget to read about the different Fabrication Options for simple bands.


For more information on gold, platinum, and palladium prices for wedding rings, click here.
Contact us for more information or back to prices page.
© 2017 Sam Abbay - New York Wedding Ring dba Sam Abbay