Hammered wedding rings are the second most popular option for my customers after simple bands. Hammering a texture into your wedding rings is relatively easy and takes about as long as simple bands.
Most of the pricing and options for hammered bands are the same as for simple band workshops. It is much easier to hammer flat bands than rounded bands.
Depending on the hammer and how you use it, you can create different surface textures. Below are a few examples.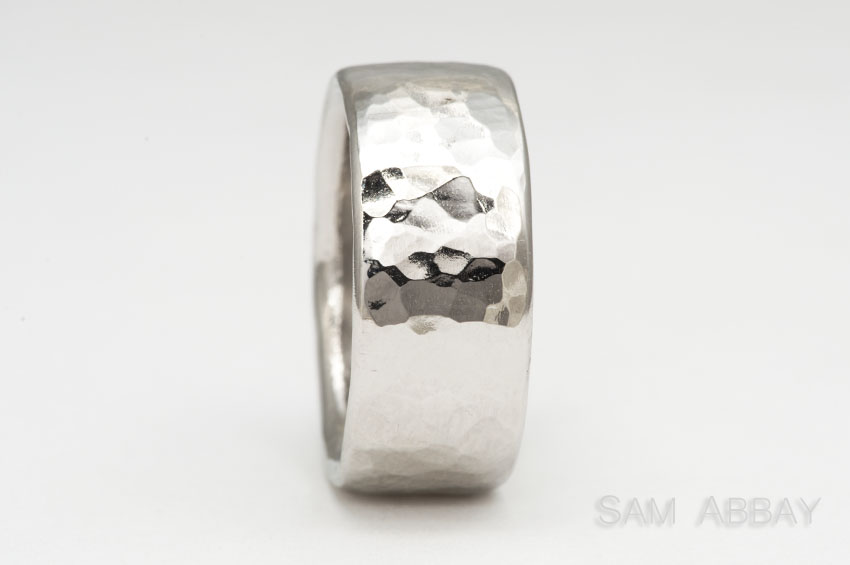 Rounder hammers create deeper hammer marks that catch the light.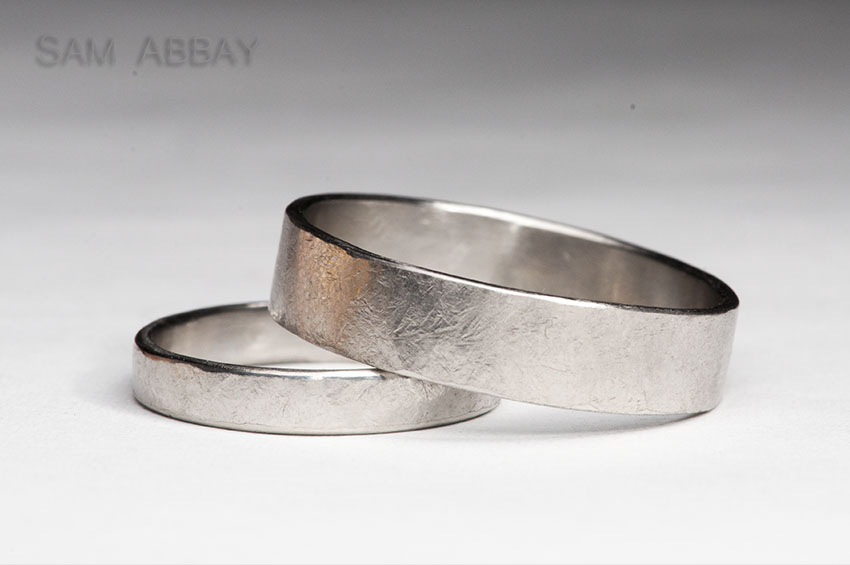 Lighter blows with a distressed hammer give this wrinkled look.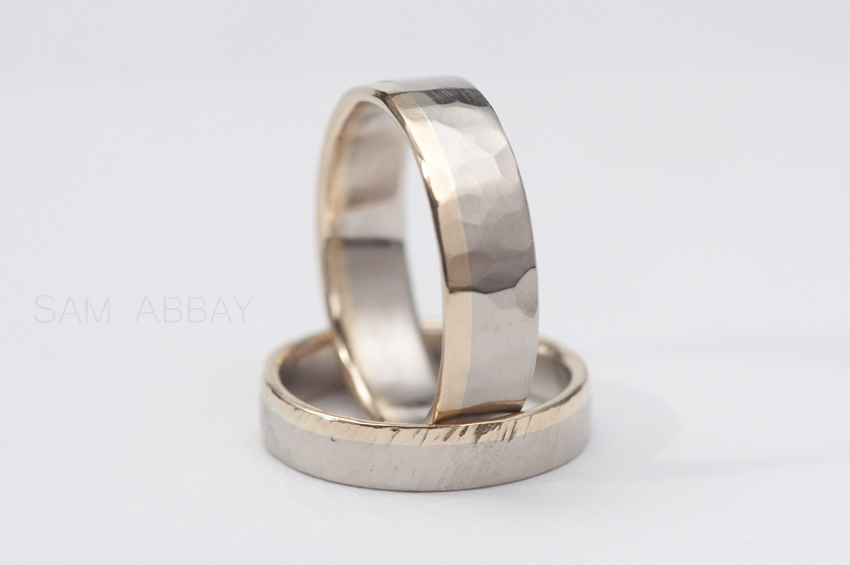 Relatively consistent small hammer marks are the most popular style.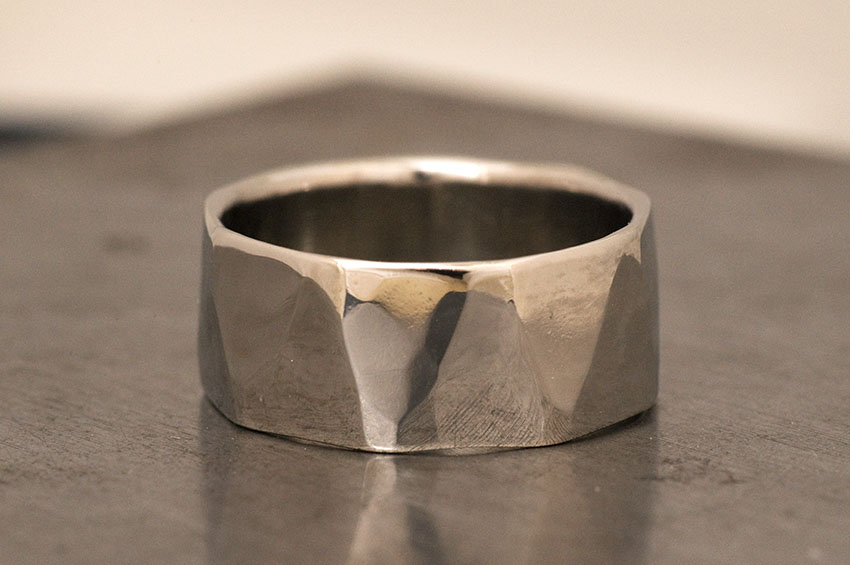 More deliberate angled blows will create a geometric pattern. This ring was not fabricated by
a client. Photo by Joshua Bright.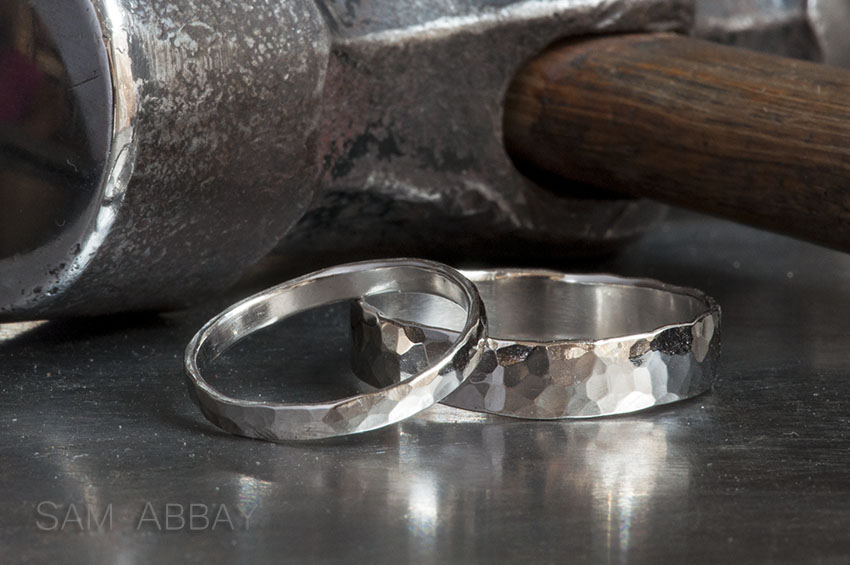 These clients left the edges naturally uneven after hammering.

Contact us for more information or back to prices page.
© 2017 Sam Abbay - New York Wedding Ring dba Sam Abbay