Guitar String Bracelets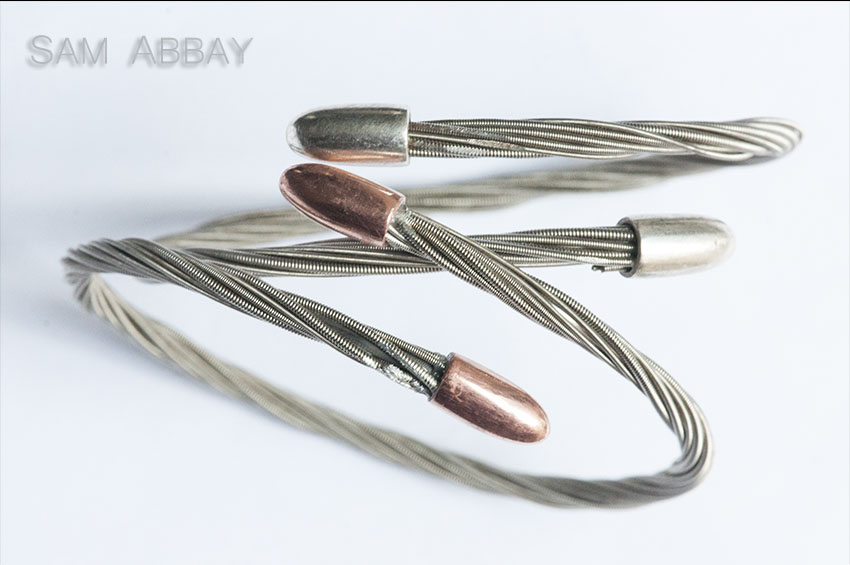 Give your biggest fan(s) a bracelet made from the strings that
you use. Repurposing at its best, your used guitar strings will create
bracelets made from some of the coolest stuff on earth: music.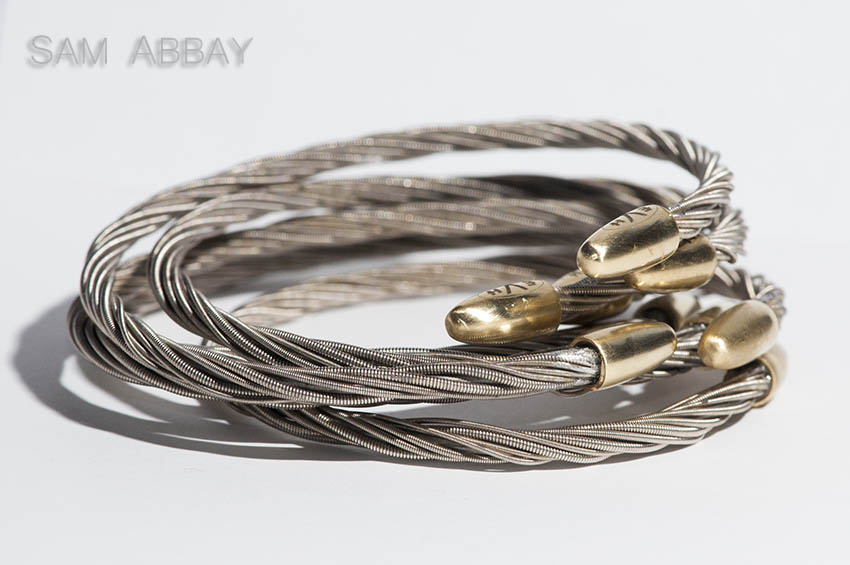 A customer commissioned 10 bracelets that I made out of Eddie Van Halen's used
electric guitar strings. How cool is that?! Made with brass end caps.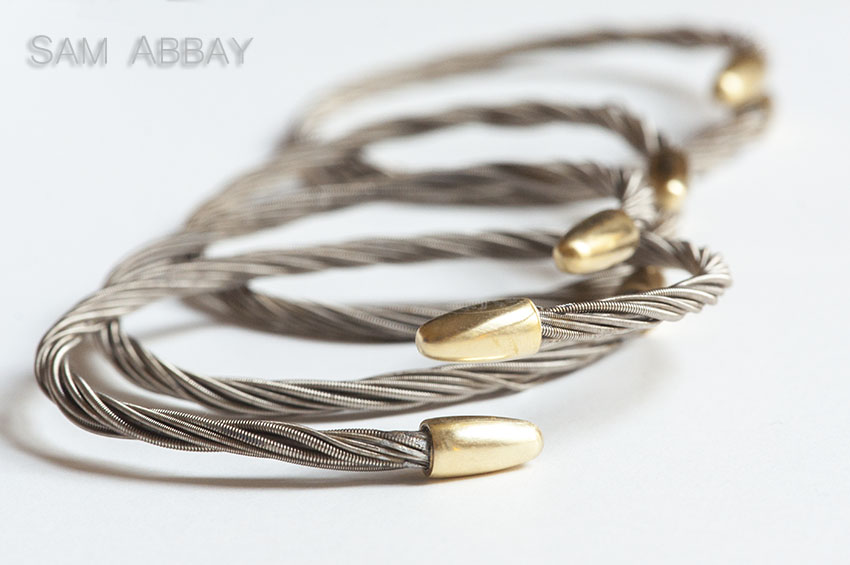 While my goal is to make guitar string bracelets for recording artists to sell &/or give to their fans,
I am happy to make individual bracelets for customers. Used guitar strings normally get thrown out, so
try to arrange with your favorite bands to give you their guitar strings when they're done with them.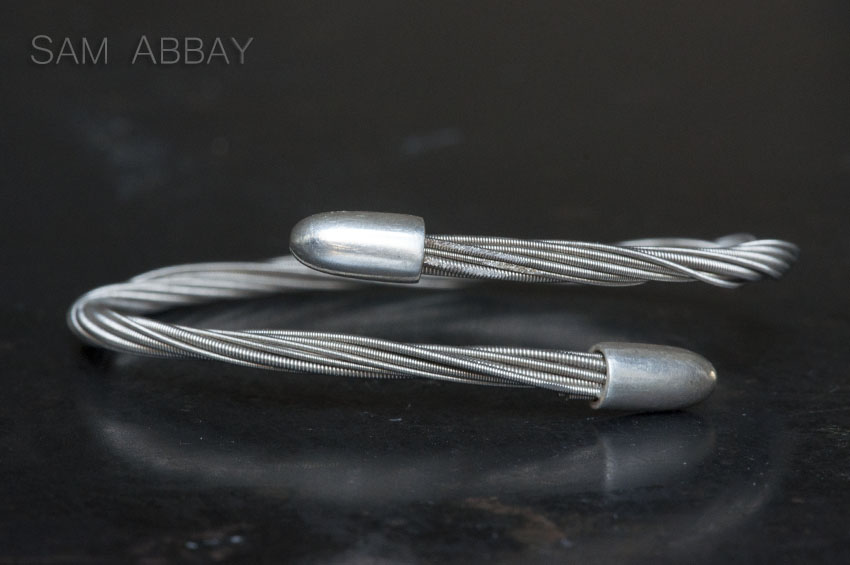 Stay Tuned: my girlfriend and I have collected used guitar strings from a few recording artists. New designs will be available probably late 2017. Pictured here: electric guitar string bracelet with silver end caps. $350 Retail.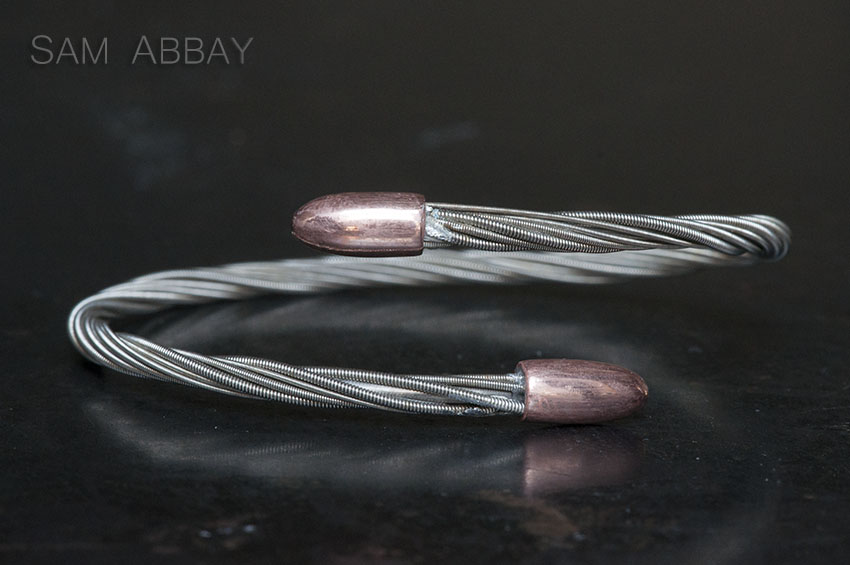 Electric guitar string bracelet with copper end caps. End caps can be also be made in bronze, yellow, red, or white gold, platinum, palladium, steel, and aluminum. Custom metals may be available as well.

Back to classes page -or- alloy workshop pricing.
© 2017 Sam Abbay - New York Wedding Ring dba Sam Abbay