One of my favorite techniques in metal fabrication is twisting. Precious metal malleability makes it easy to embellish wire - either by using formed wire or by twisting round bi-metal wire prior to fabrication.
That may not mean much if you have no metal arts experience, so let's see some photos.
Click on the photos for more information about the most popular options: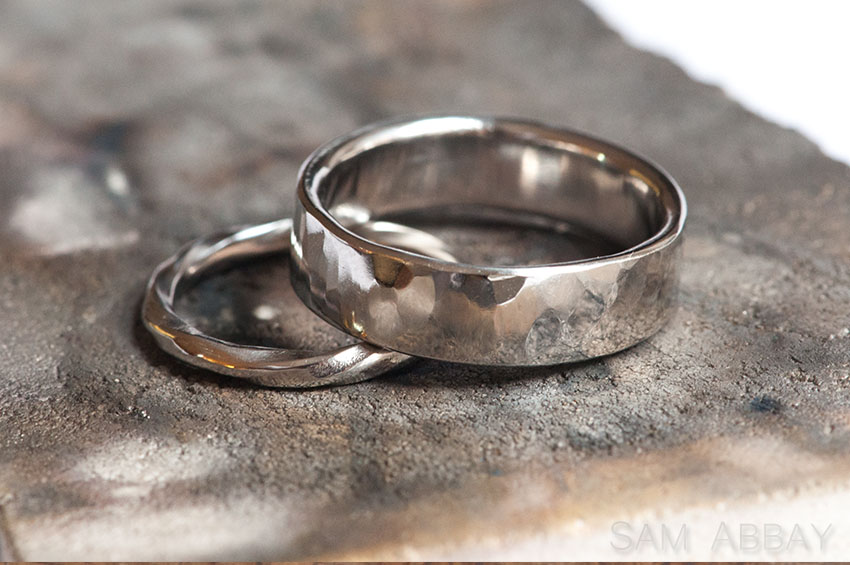 A twisted ring with rounded edges and hammered band.
Twisted rings workshop - $2050 labor. Bi-metal $2450.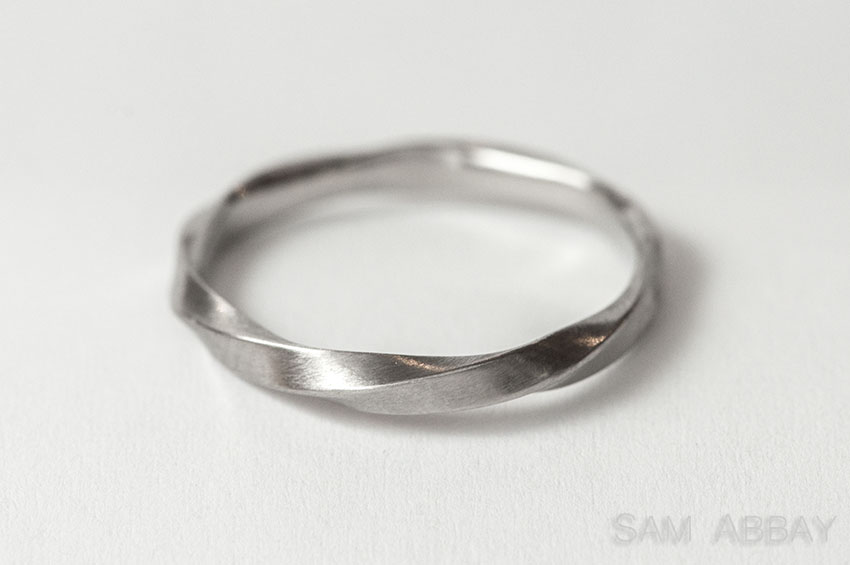 Small platinum twisted ring with square edges.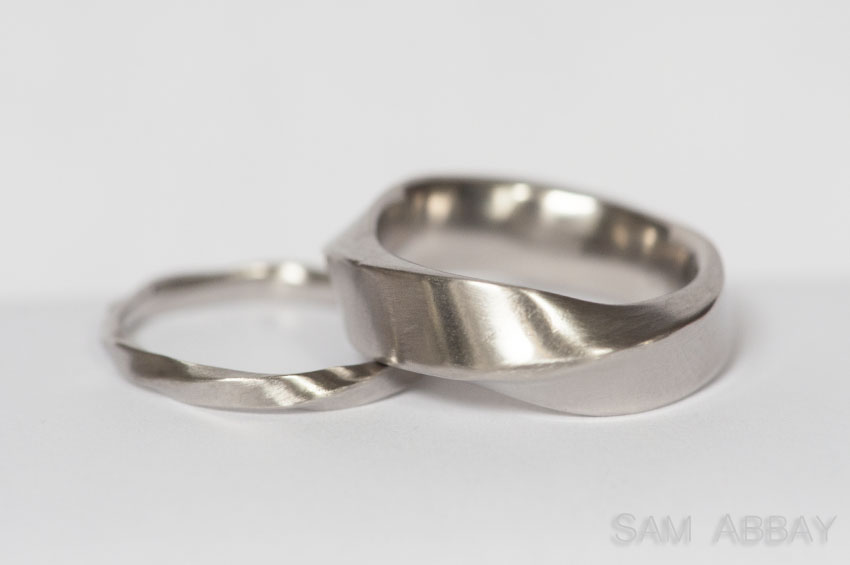 Large and small palladium twisted bands. You control how much each ring is twisted.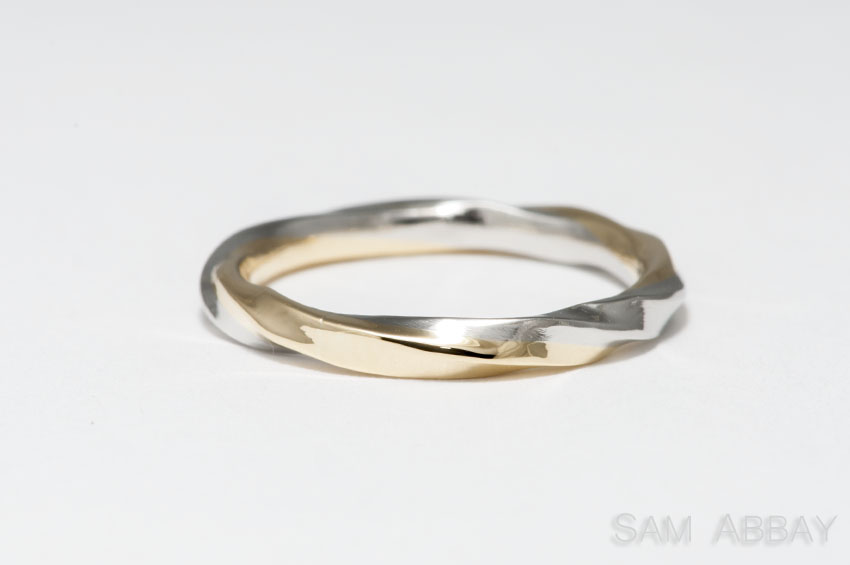 Platinum and 18k yellow gold twisted wedding ring.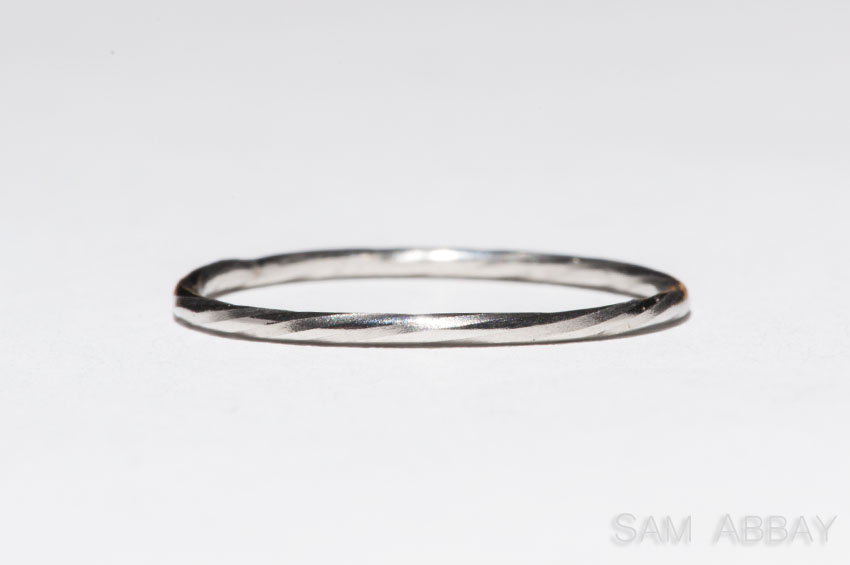 Narrow twisted band with rounded edges.

Contact us for more information or back to prices page.
© 2017 Sam Abbay - New York Wedding Ring dba Sam Abbay