Inlay is an easy way to add subtle color to your wedding rings. It is also a great way to incorporate yellow gold from your family into platinum, palladium, or white gold wedding rings.
** The ring photos on this site are many times larger and have more color contrast than do the rings in person. Inlay is generally more for you to see and enjoy than for others to notice without being shown.**
Click on the photos for more information about the most popular options: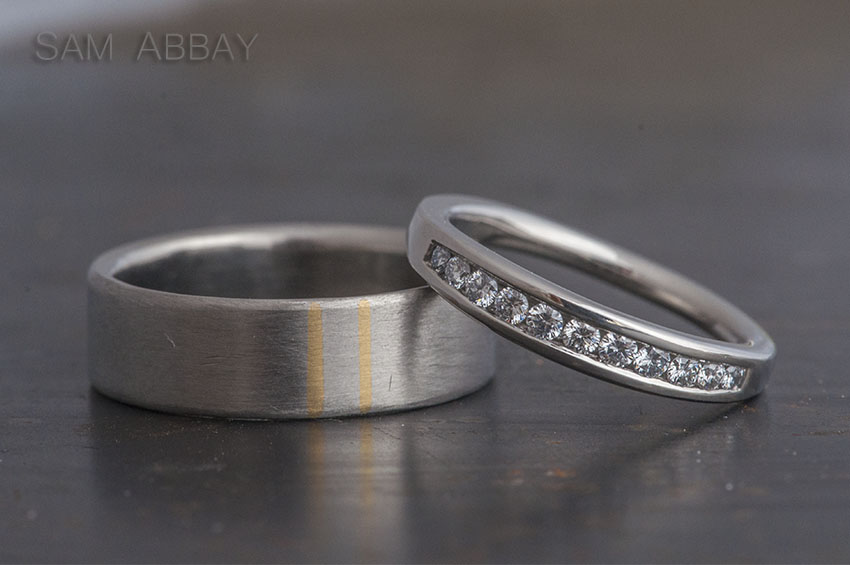 Vertical stripes are the most popular inlay. Starting at $2150 labor.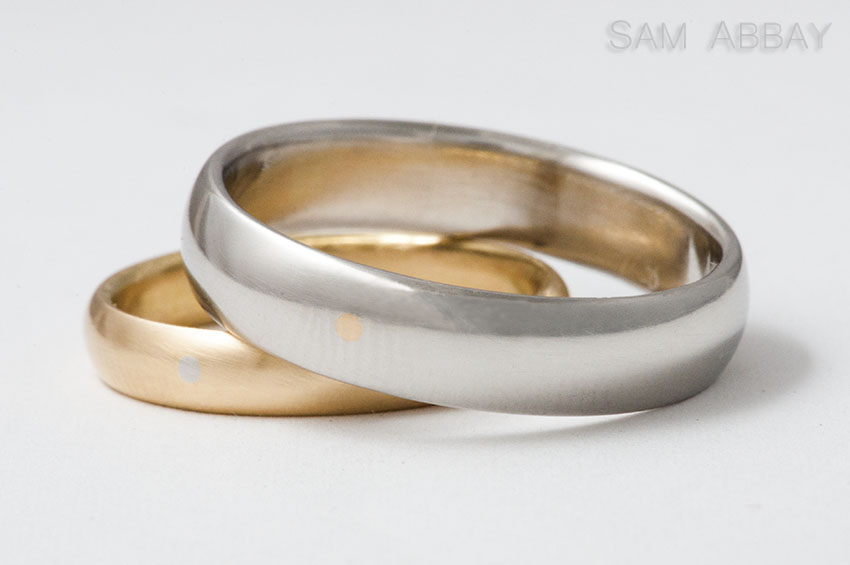 These customers took metal from each others' rings to create the inlay spots.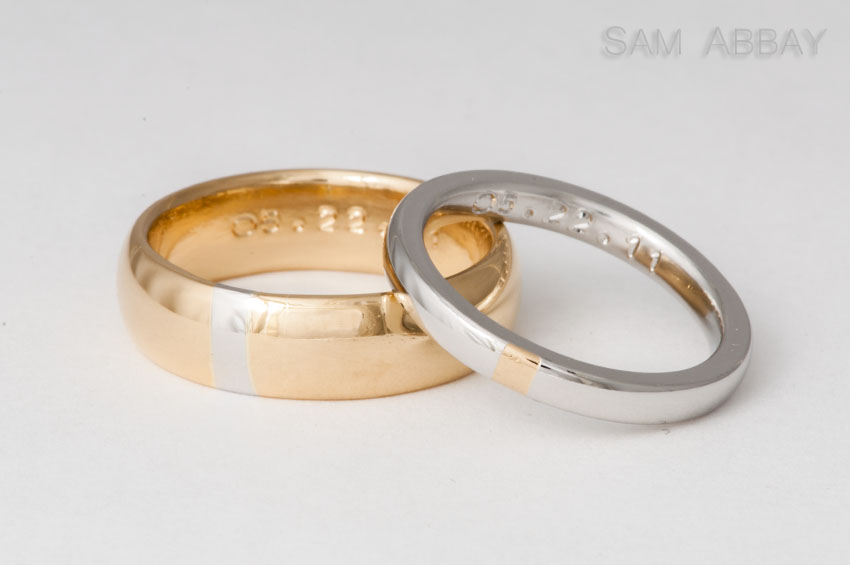 We can make thicker stripes. Again, they used metal from each other's rings.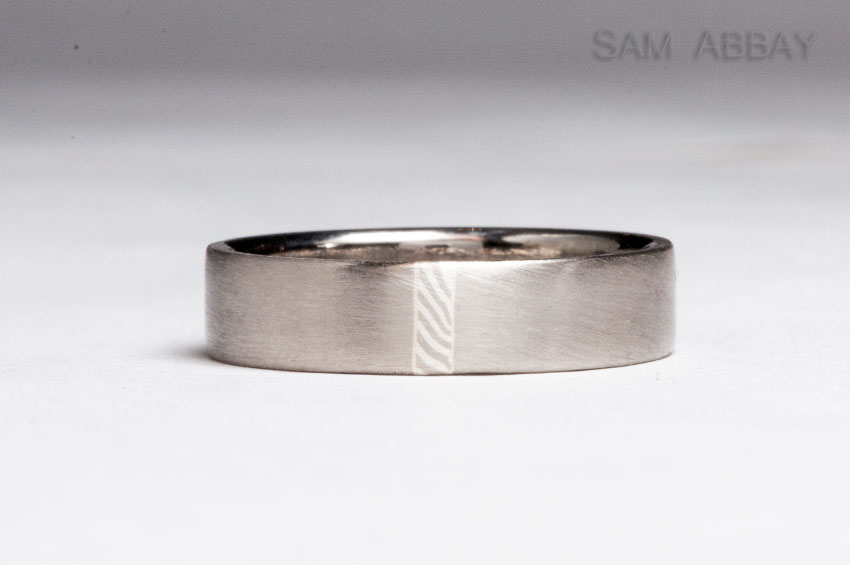 We can inlay mokume into a ring. It is a great and subtle use of mokume gane.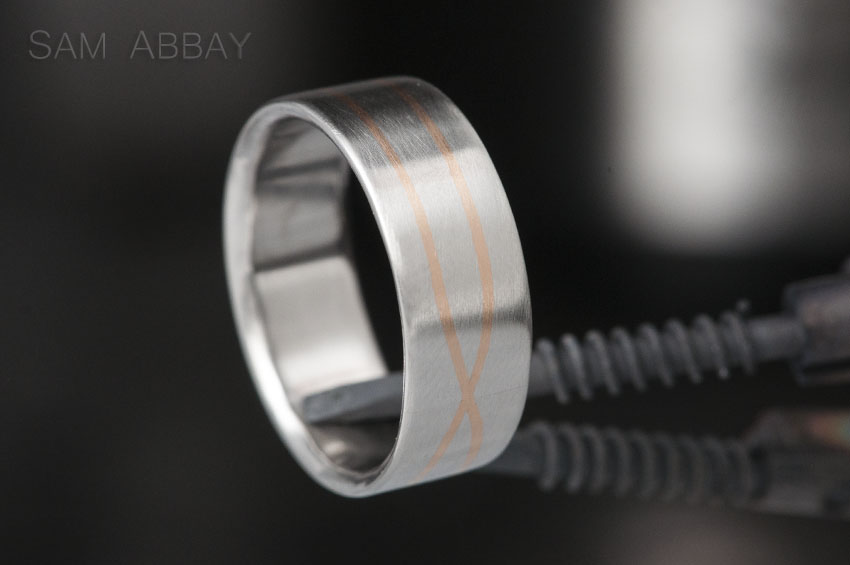 Inlay can be custom designs, in any shade of gold.

Please be aware that the time it takes to create inlay depends on the amount of inlay desired. A long horizontal stripe or 10 vertical stripes obviously takes longer than a couple vertical stripes or spots. Platinum into gold is more difficult than vice versa. Workshops are priced accordingly.
Contact us for more information or back to prices page.
© 2017 Sam Abbay - New York Wedding Ring dba Sam Abbay