For those of you who want to put a little sparkle or color into your wedding rings, we have several options for adding gemstones.
Before adding gemstones to a wedding ring, decide what size, type, and how many stones to set, as well as how to set them.
Many people incorrectly label all small stones in a band as pavé. There are many techniques for adding small stones, such as flush setting, bead-set, cut-down, channel, mini-prong, bar, as well as pavé. Each has its own look, advantages, and disadvantages.
When choosing how we set the stones, we have the option of teaching you how to set the stones yourself (most expensive and time consuming), me setting your stones, or having a stone setter finish the ring for us.
For those of you interested in putting a large stone into your wedding ring, please refer to the engagement ring section of my website.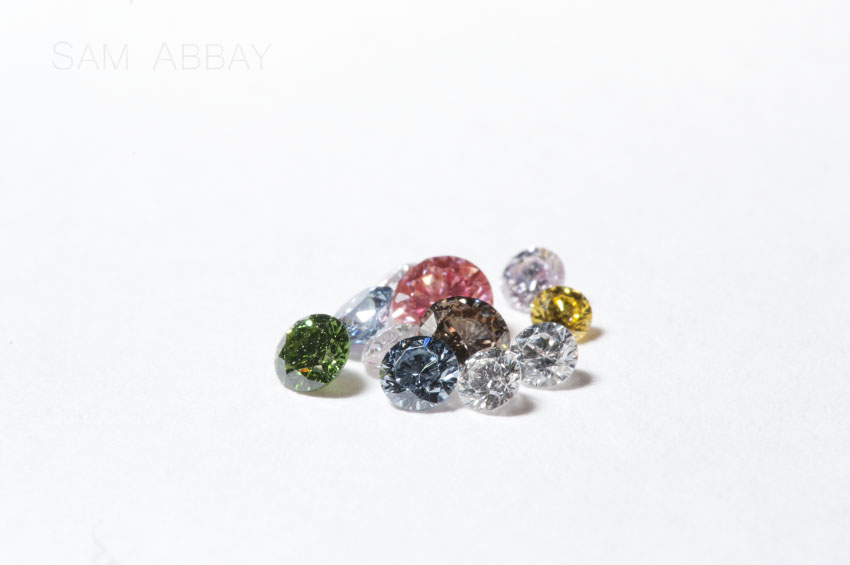 Melee gemstones. The term for small stones used to adorn jewelry, we usually keep the size in the 1.5mm - 2.5mm range. While pricing depends on many factors, diamonds usually range $25 - $100 per stone, sapphires and other gemstones in the $10 - $50 range.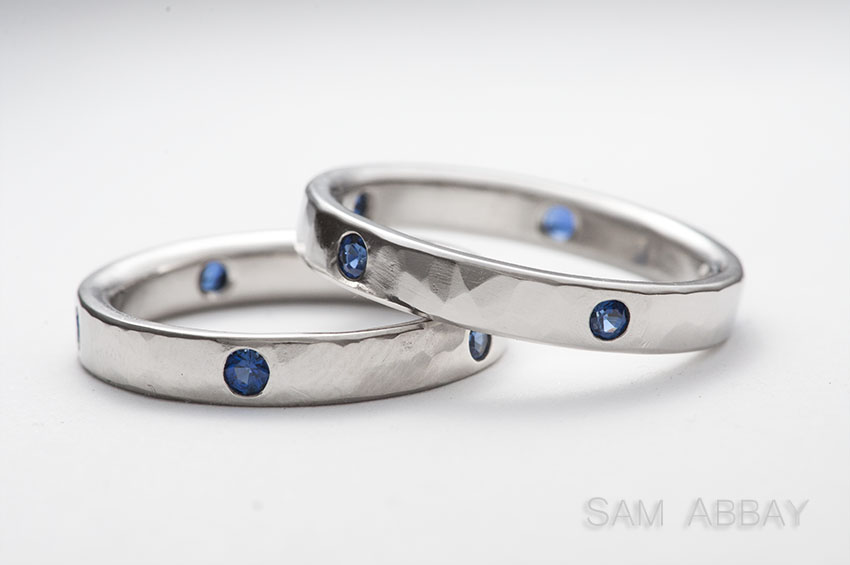 Flush set. This is the most popular setting technique among my customers. The stone is set flush into the ring with a small amount of metal folded over the stone. We can flush-set any number of stones, as long as there is a little space between the stones. Flush set is the most secure melee setting.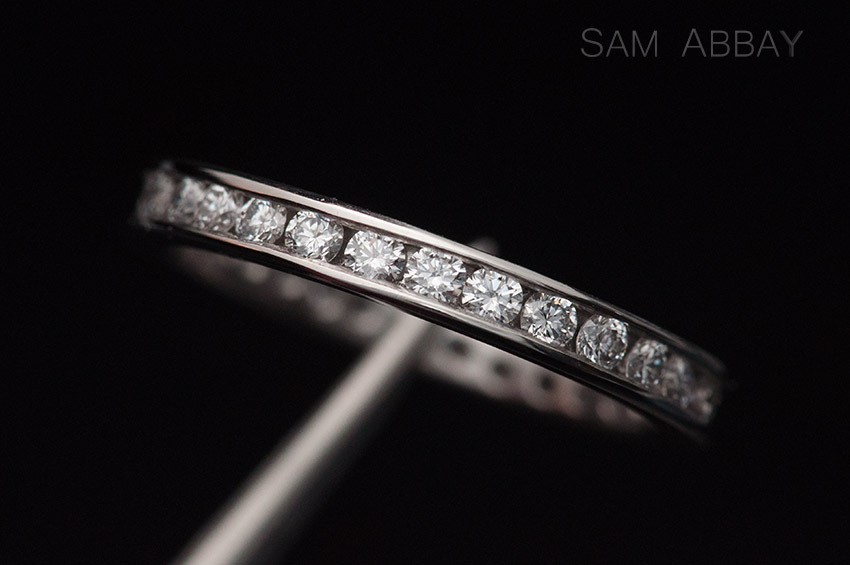 Channel-Set. Diamonds are lined up in a channel of metal to create a band of diamonds in the ring. Channel setting is the second most secure method of setting stones.


Bead-set. Metal is engraved away and a bead is formed to act as a prong for the stones. Bead setting is not constrained to stones the same width of the band. The beads are delicate and active or clumsy individuals should expect to replace stones regularly.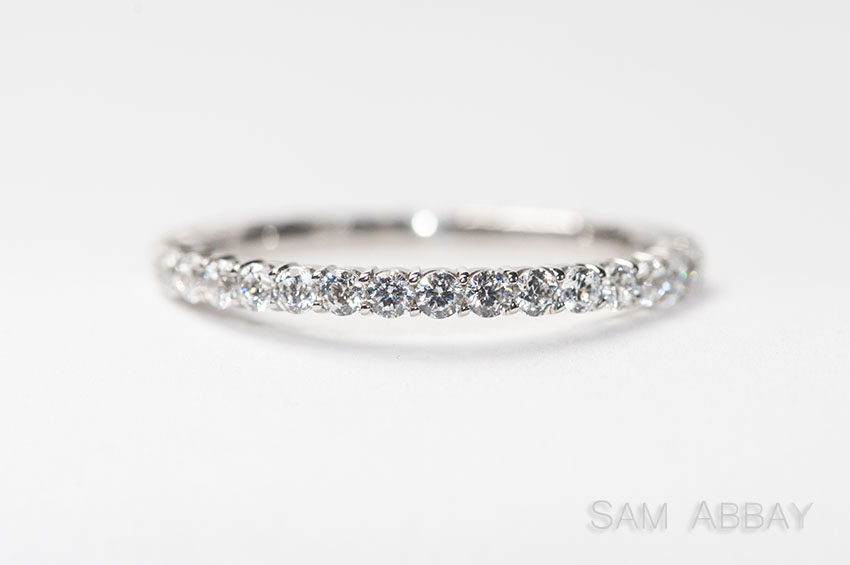 Mini-prong. Manufactured rings have pre-designed prongs that are ready for stones. Mini-prongs are less expensive, but have a less delicate appearance than other setting techniques except flush.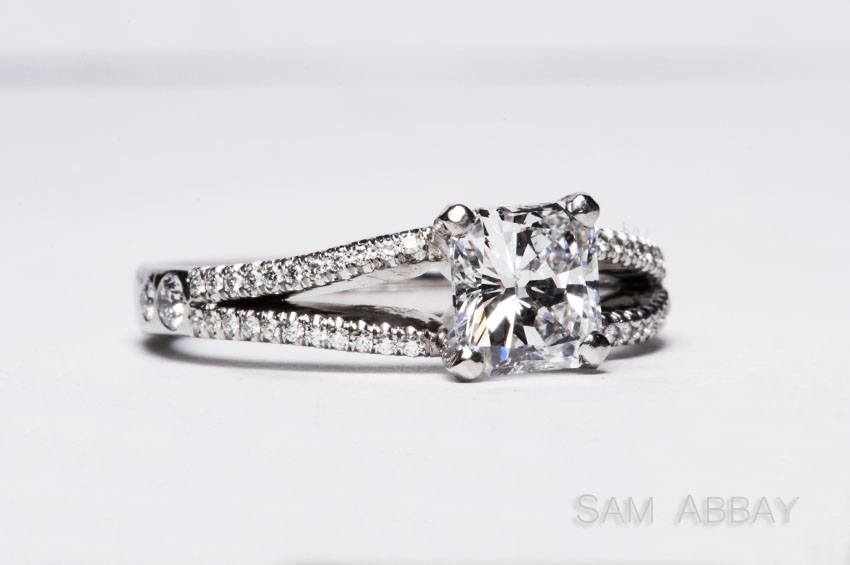 Cut-down. The metal of the band is cut away to create mini prongs to hold the diamonds. This
setting technique leaves more diamond and less metal visible, but the prongs are delicate.
Only choose this type of setting if you are prepared to replace stones regularly.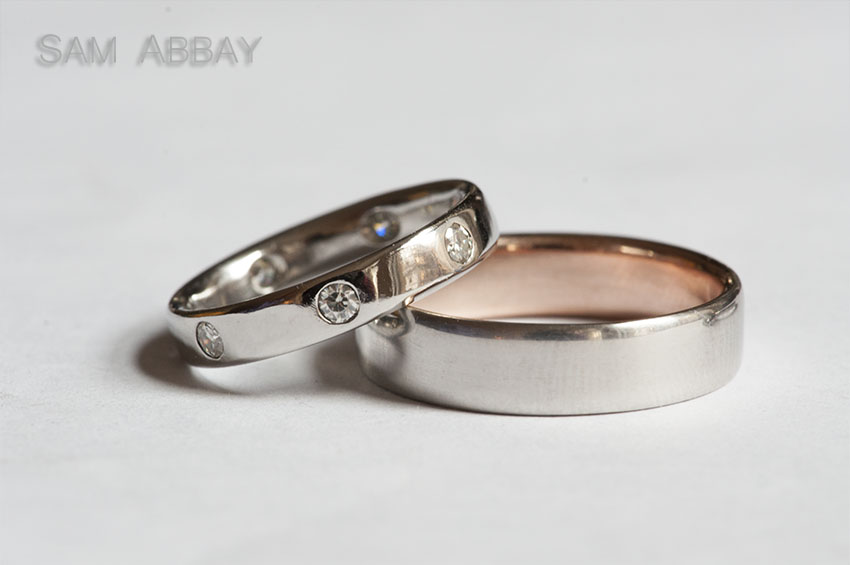 A flush set moissanite wedding ring with a red gold liner mens ring.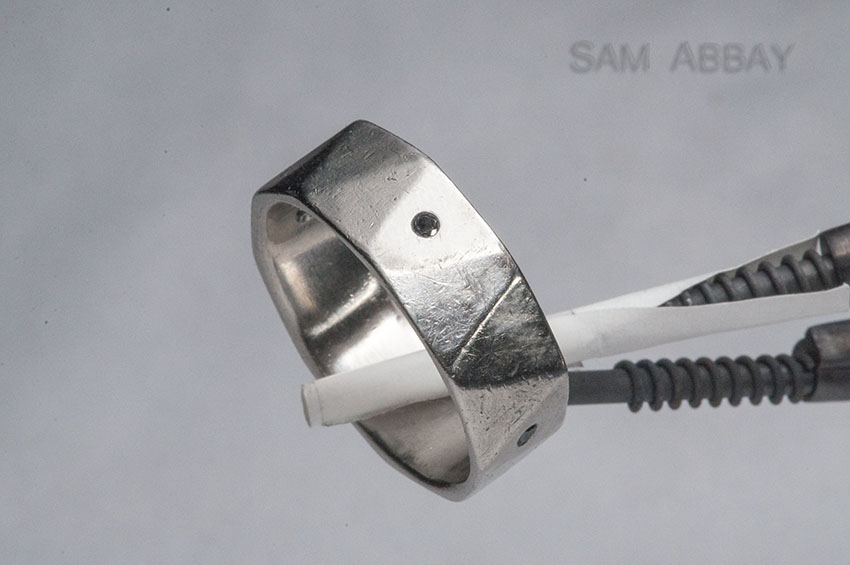 In a variation of the 19th century French tradition of wearing black jewelry during mourning, this customer put black diamonds into is wedding ring - one for each year he was married.
Pavé. Pave is bead-setting with extra engraving of the visible metal to reflect additional light and minimize the contrast between the metal and the gemstones. Pavé is delicate and is not well-suited for daily wear jewelry - especially rings.
Contact us for more information or back to prices page.
© 2017 Sam Abbay - New York Wedding Ring dba Sam Abbay