The wedding ring workshops I have listed in the pricing page include the techniques and styles that we use most frequently. Don't let that stop you from custom designing wedding rings that are tailored to your own taste and relationship.
Custom wedding rings begin at $2200 labor, and are priced depending on complexity. Below are a few custom rings to give you an idea of what we can do: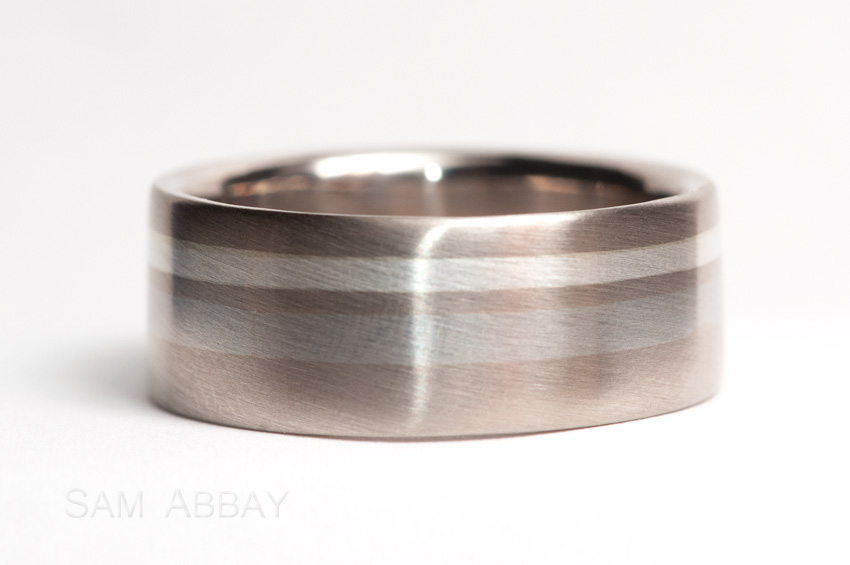 This is an extra-wide white gold wedding ring with silver and platinum stripes.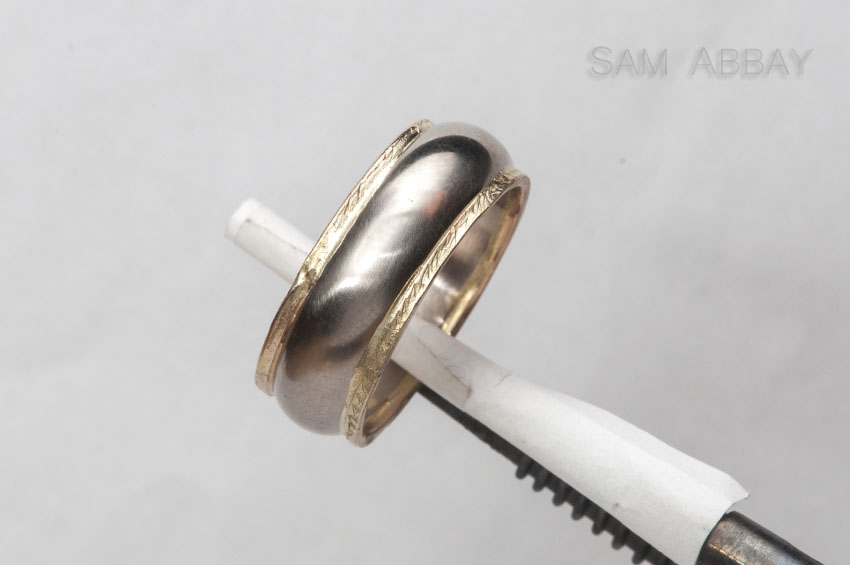 The rails on this ring are crafted from two engraved rings that had been passed down
to this client. The engraving is visible in the finished ring.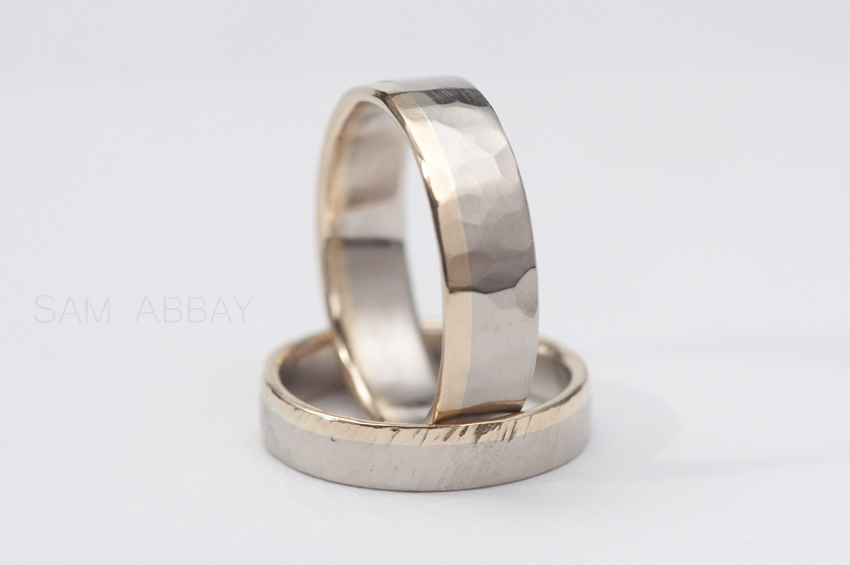 Stop! This website is a work in progress. There is no more to see at this time.

I understand that most couples have a set wedding budget, and fixed prices make planning a wedding easier. Although it is difficult to estimate labor prices for a customer I have never met or worked with before, I am happy to offer fixed price quotes instead of the typical price range estimates. All fixed price workshops must be paid in full, in advance. Price estimate workshops are reserved with a deposit of half, with the balance due upon completion of the rings.
Contact us for more information or back to prices page.
© 2017 Sam Abbay - New York Wedding Ring dba Sam Abbay