Bezel solitaires are the second most popular engagement ring customers make in my workshop - they offer a clean, contemporary look while standing out from the diamond-heavy designs that are popular today. Bezels are part of the look - unlike prongs which are usually meant to go unnoticed - and create more of a design statement than do prongs. Diamonds can be set a little lower in a bezel than a prong - as well as more securely - making them ideal for active women.
Bezels tend to make gemstones look larger, and are good for diamonds as small as .1ct, as well as very large stones. We can make bezel engagement rings out of any precious metal alloy I offer.
Gemstones are sourced individually for each customer, and cost additional.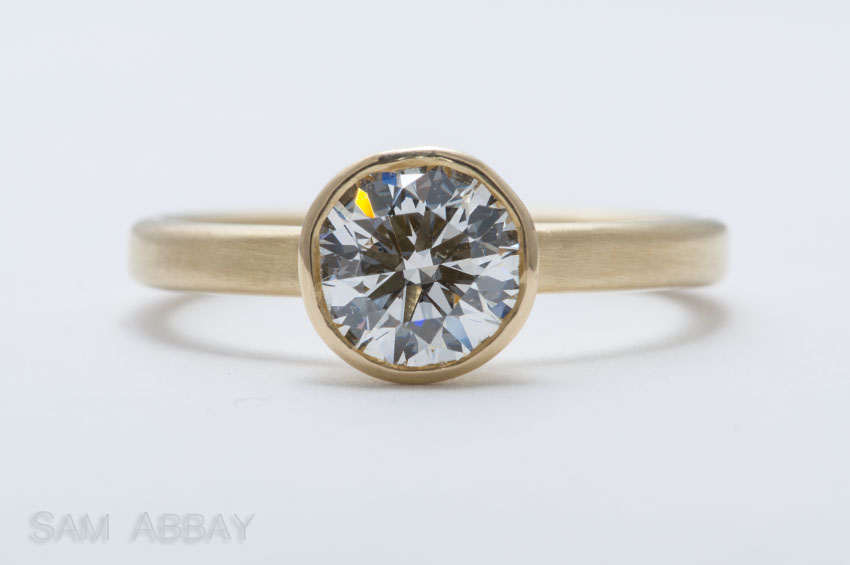 My standard bezel engagement ring workshop is in yellow or white gold with a 2.2mm shank.
The cost is $3300, inclusive of labor, gold and sales tax.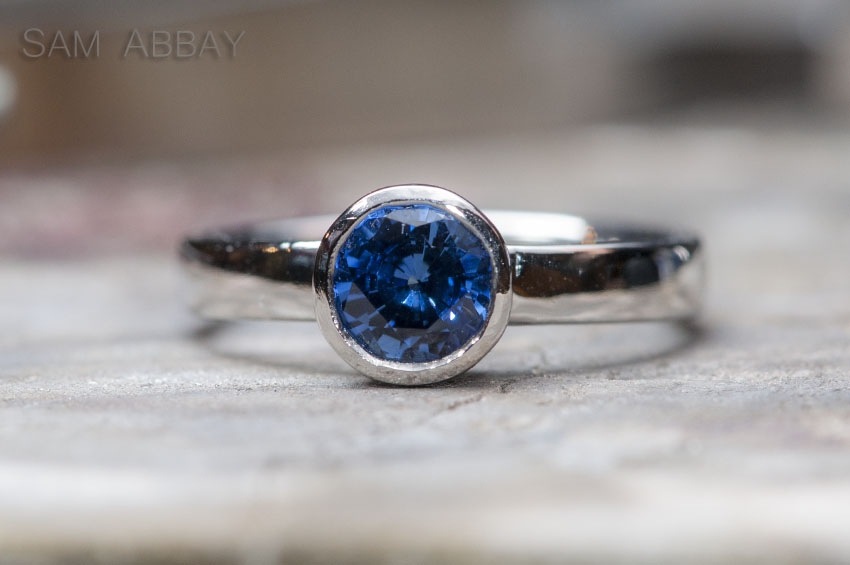 Add $75 per 1/2mm width. Add $200 for platinum or red gold.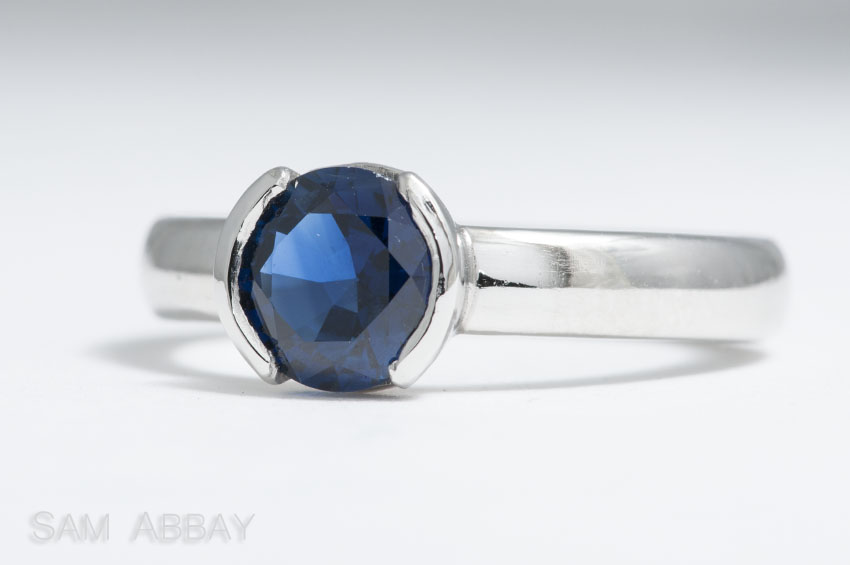 This is a 3mm platinum split-bezel with a 6.5mm sapphire. Add $200 to create a split-bezel.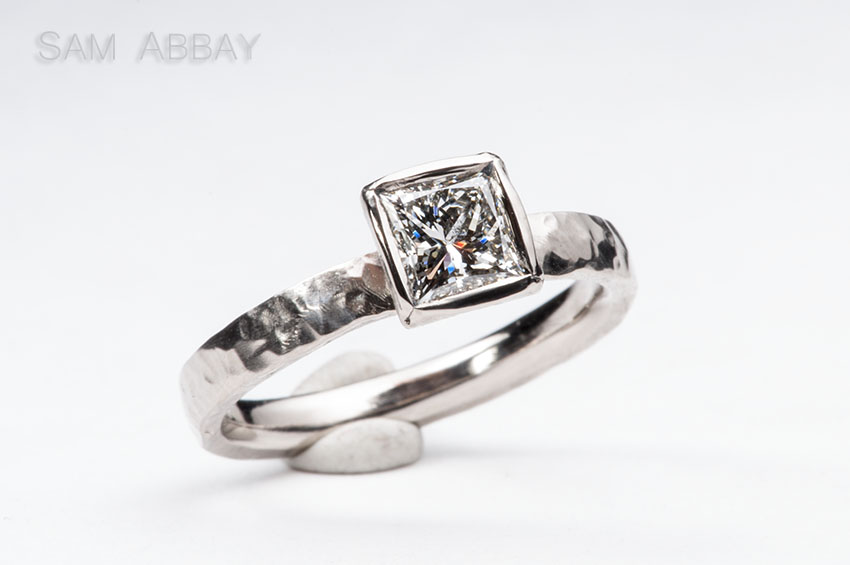 It is easiest to make bezels round, but we can fabricate them in a variety of shapes.
Oval, square, cushion, emerald, pear, hexagon, octagon, triangle, or marquise, at additional cost.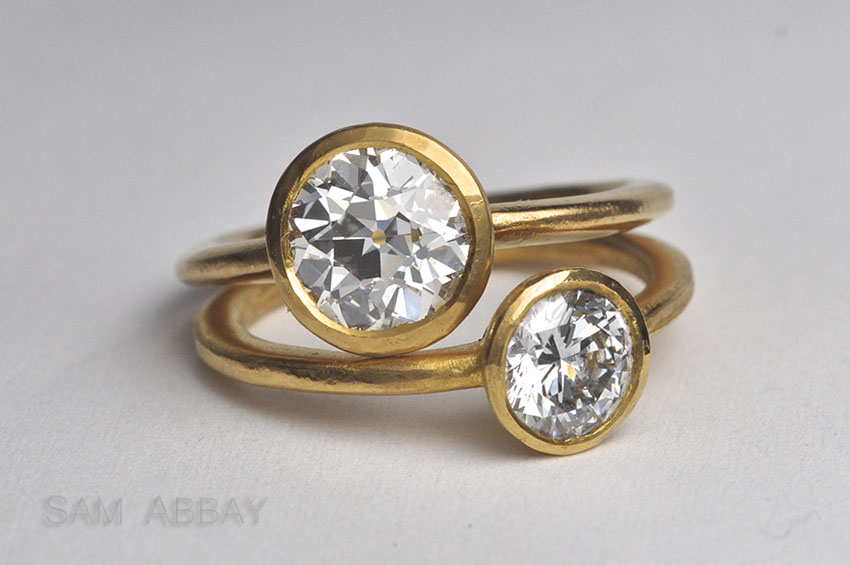 These are the stacking bezel-set diamond engagement rings I made for my fiancée, with
one antique and one lab-created diamond.

Contact us for more information or back to prices page.
© 2017 Sam Abbay - New York Wedding Ring dba Sam Abbay